This Man Bought 55,000 Dresses For His Wife So She Never Has To Repeat An Outfit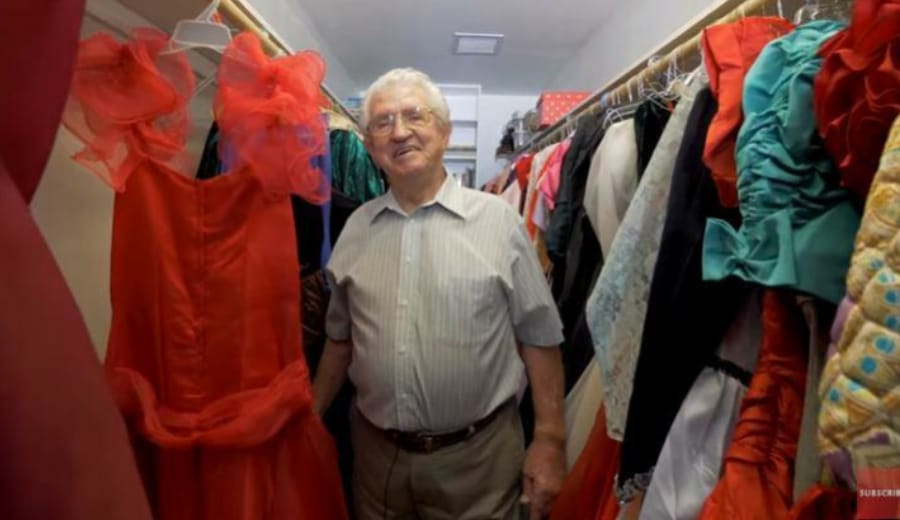 55,000 dresses! Sounds like a fashion store, doesn't it?
Well, that's the number of dresses Paul bought for his wife. Why? So that she doesn't have to wear a dress twice!
83-year-old Paul got his wife Margo these many dresses because he didn't want her to wear the same dress ever again. Margo says that every time she turns around, Paul had got a new dress for her. Fascinatingly, it's Paul who is into dressing up Margo in these vibrant clothes than Margo herself. He says she is "not that much into dresses". If Paul sees a dress he really liked, he would buy it for her.
Paul's passion to dress Margo started from the time they first met. Paul reminisces that it was in a dance hall in Germany, their native place, where they danced all night and fell in love. Since then he has been buying her dresses which includes some beautiful vintage dresses, second hands etc. As the collection of dresses grew larger, they made a specially designed closet and three 50 foot long containers to keep them. 
Around 2014, Paul stopped and their daughter convinced them to sell the dresses. Even though Paul didn't agree to it at first, as he found it extremely difficult to part with those dresses, he came around eventually. They sold about 7,000 dresses. However, they are not gonna sell every dress. Some of them will be kept as a reminder of those dress hoarding days.
Watch this video to know more about their story and dress collection: 
————
ABOUT THE AUTHOR: This article is written by Govind S. Kurup, our intern.