Raise Your Voice: A Women Literature Festival in the capital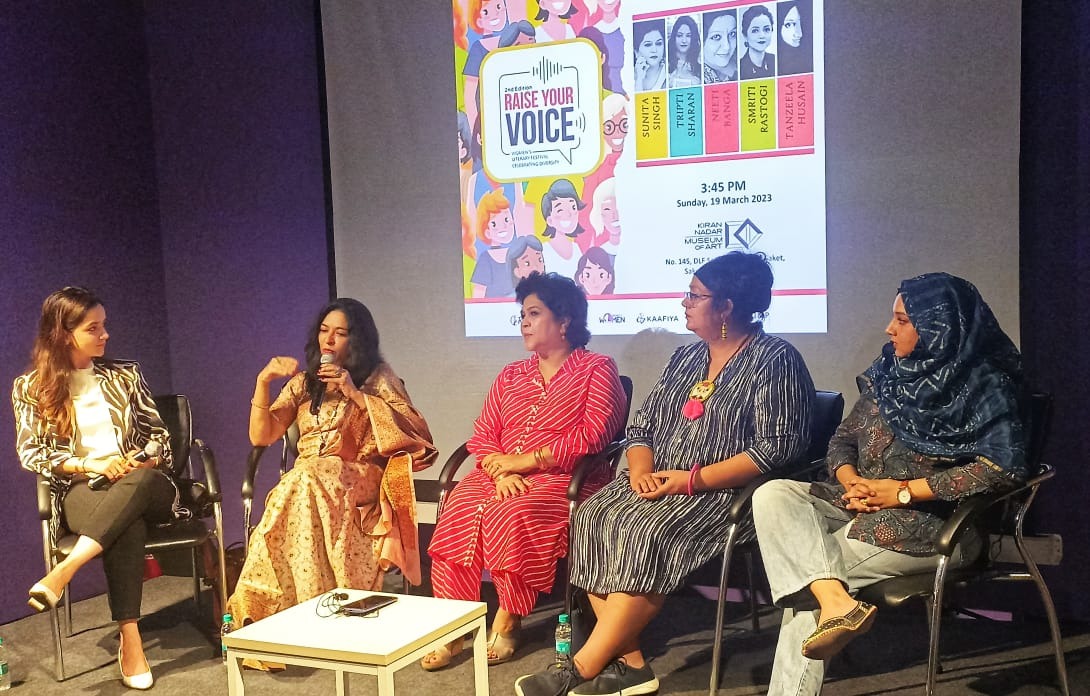 The Raise Your Voice literary festival, second edition was organized on March 19, 2023 in New Delhi after a long pause. The festival was planned with an emphasis on women in literature and celebration of poetry and storytelling.
The event received immense support, wide participation and has been lauded for an active social theme that highlighted women and their words. The event saw many talented women storytellers, poets, and other panelists speak about the sentiment surrounding women literature and expressed their thoughts on the ongoing gender discrimination which is still prevalent even after almost 4 decades women first began to talk about gender inequality.
The agenda behind organizing this literature festival for women was to offer them safe space and a fair chance to share their thoughts and literary work.
This literary festival focused on women was organized by the Poetry platform, Your Voice that has successfully organized over 50 events with more than 500 artists performing in them across India.
Creative & interactive speakers
The event saw renowned speaker, Sukrita Paul Kumar (poet & critic) share some insightful thoughts in her Inaugural Talk titled Dil Se Jo Baat Nikli Hai. She talked about the loss of one's voice and authenticity and said, "Authentication of communication is now left behind. People are too much dependent on others. Because of the standardization of language and thoughts we have lost our voices,"
Following session was a reading of the book Kavishala- Nai Awaaz, Naya Andaz by Pallavi Mahajan, Sabika Muzaffar, Divyanshi Sumrav and Sania Saif.
The cheerful hosts, Sadaf Khan and Prerna Vikram Srivastava kept the audience's spirits high with their stories.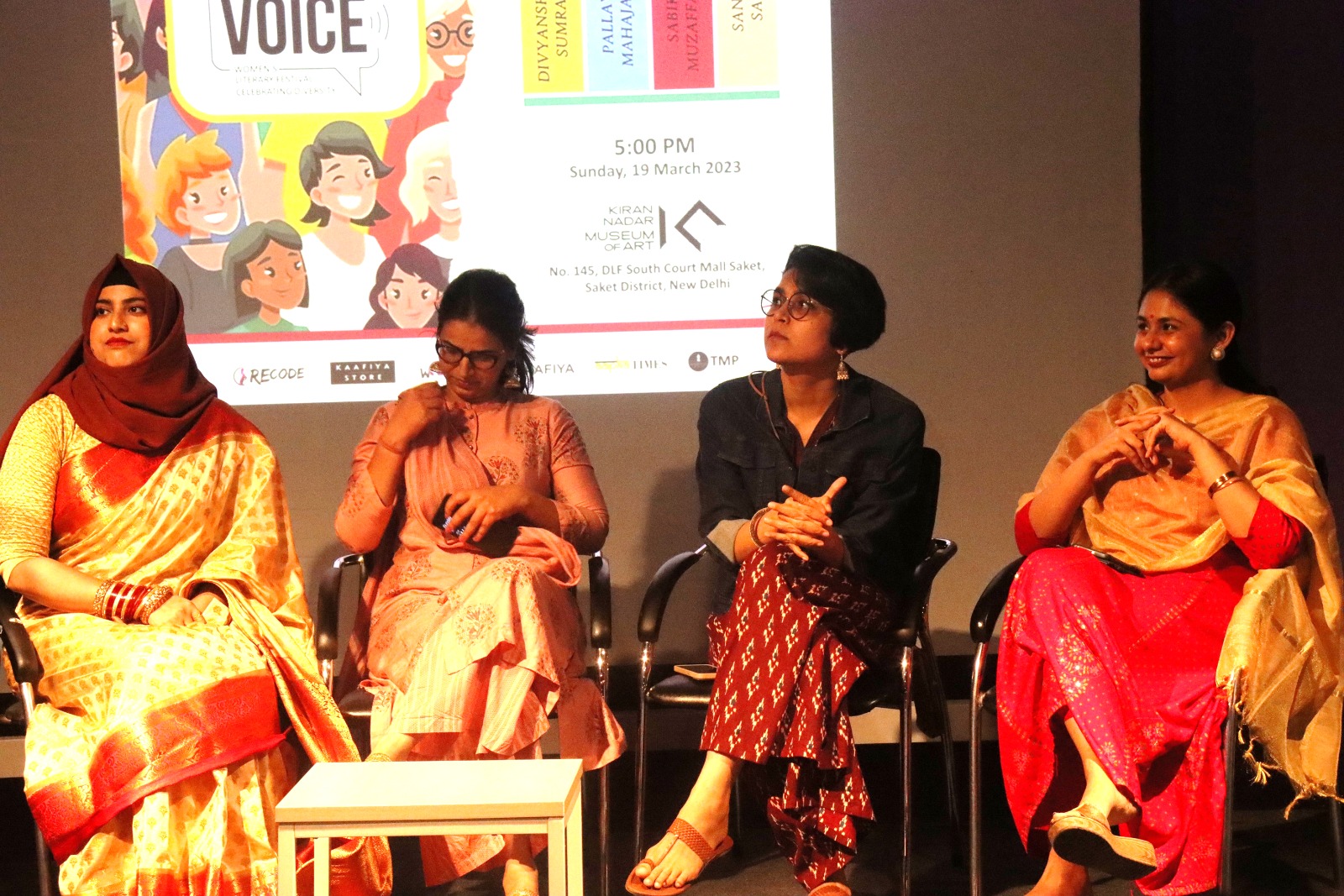 A wonderful session Revisiting Sahir – Main Zindagi Ka Saath Nibhata Chala Gaya on the well-known Urdu poet Sahir Ludhianvi was performed by Kanika Aurora.
The festival was further spiced up by the soul-nourishing Mushaira session titled Arz Hai – mausam andar bahar that saw poets like Sangeeta Gupta, Taruna Misra, Gayetri Mehta and Reshma Zaidi perform beautiful, touching works of poetry.
Celebrating this huge display of participation for and by women, Sadaf Nasar went on to deliver a beautiful note of gratitude.
Celebrating women, their lives and works
Women generally undergo scrutiny when they refuse to adhere to socio-cultural stereotypes rooted in gender based inequality. More often than not, they are expected to make sacrifices and then their achievements, hard work and sacrifices are undermined too.
However, the Raise Your Voice literary festival had the celebration of women, their lives and works as their central theme and focused on encouraging women to go further and beyond with love and confidence. It is indeed not just a goal of the suffering section of the populace to establish an equal society where women get the same opportunities and rewards as men but also the dominating segment should work around creating and setting up safer spaces for women to encourage equality.
Founder, Your Voice and Director, "Raise Your Voice", Md. Khalid Hasan expressed his gratitude to the panelists, participants, hosts, and audience for making this event successful and meaningful. He also began the inaugural ceremony that featured some lined by the prominent poet, Kaifi Azmi.