Rahul Gandhi's promises to bring Women's Reservation Bill to action as soon as he wins the poll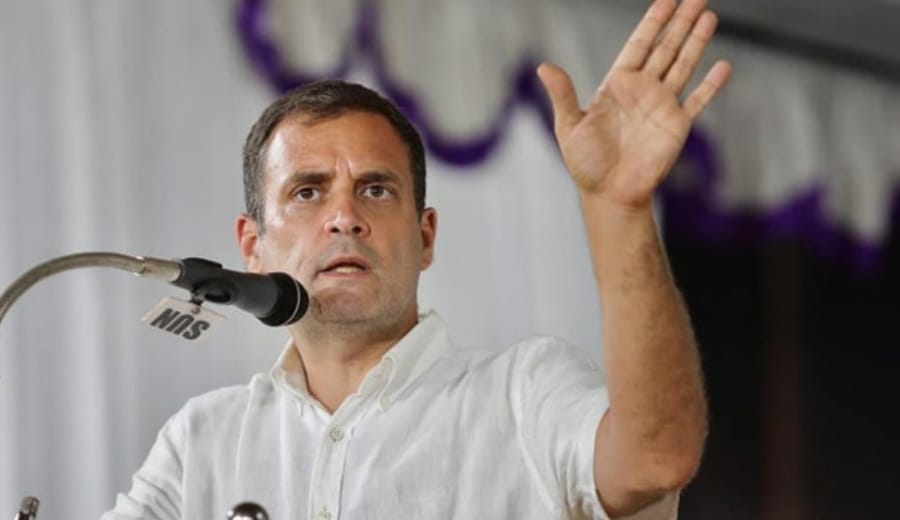 The sensitivity of the issue of reservation in India is no less than the sensitivity of sedition, and adding the term 'women' to reservation makes it even more vulnerable.
Before we face the agitation of the male counterparts of this country who would claim their deprivation of opportunities due to the passing of this bill, lets clarify what the Women Reservation Bill aims to achieve. This bill is merely an on-table proposal or bill, to which the sanction is pending and it aims at reservation of 33.3 per cent seats in the Lok Sabha and in the State Legislative Assemblies for women. The 73rd and 74th Constitutional Amendments to the Indian constitution reserved the same percentage of seats for women in rural and urban local bodies respectively. However, due to political consensus, this bill has been laying on the desk since 1996.
Rahul Gandhi, in his recent address to booth-workers in Cochin on 30th January 2019 has made might promises to the gathering, like 'minimum income guarantee', protection and support to farmers, etc., out of which he claimed that the passing of Women Reservation Bill shall be his first and foremost priority.
Congress President @RahulGandhi begins his speech with a commitment to pass the Women's Reservation Bill and appoint more women & youth representatives at all levels pic.twitter.com/hcNOor2xYh

— Shashi Tharoor (@ShashiTharoor) January 29, 2019
He expressed his grievances relating to the low level of participation of women in Indian politics and has emphasised on a pro-women agenda which shall be followed by the Indian National Congress as soon as they win this year's polls. He urged women and youth to actively take part in Indian politics as a step to curb the gender parity.
Rahul Gandhi has very firmly accentuated upon the prospective benefits to women and the society as a whole on the passing of this bill, which as he claims, shall be his most important concern.
Nevertheless, the critical perusal and application of mind of the proposers of this bill cannot be disregarded. This bill has been based on some very logical and due grounds by its proposers, out of which few notable highlights are :
One third of the total seats reserved for women belonging to the Scheduled Castes and Scheduled Tribes category shall be reserved for women.

The existence of this reservation of 33.3 per cent for women shall terminate after a period of 15 years.

A rotation system shall be followed in the allotment of reserved seats to different constituencies.
Ultimately, this promise too is one of the multitudinous vows made by innumerable political parties. The proclamation of such potent political statements preceding the polls has been a monotonous event since times immemorial and the reliability of such statements has also been doubtful. The only choice left with the public at large is to twiddle their thumbs and await any pragmatically positive approach to be followed by the proposition.
————
ABOUT THE AUTHOR: This article is written by Ragini Juneja, our intern. Ragini is a student of law in Amity Law School, Delhi (Affiliated to IP University). She lays immense emphasis on awareness of one's own rights and entitlements as a precondition for confidence, self-esteem and dignity. Her words strive to help women in unclasping their latent strengths which have been suppressed by male chauvinism.