Man In Africa Rapes Goat But Claims That He Asked For Consent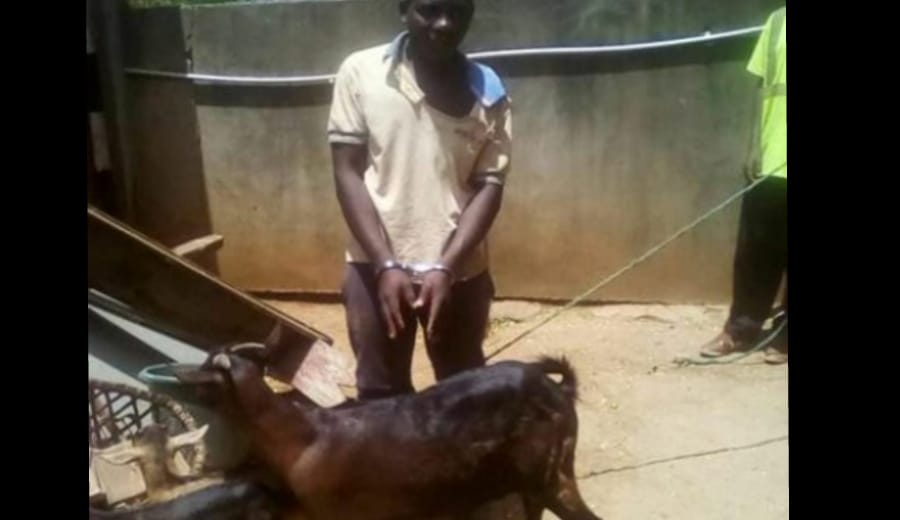 A man aged 21 years old in Africa apparently raped a goat. In his defence, he claimed that he had taken prior consent from the animal and then went ahead.
His name is Kennedy Kambani and is from Malawi, Africa. Kennedy has been accused of bestiality. Mr. Pemphero Mwakhulika, the owner of the goat, said that at first he thought that Kennedy was stealing the goat so he warned his neighbours and then along with them came to nab Kennedy but they were shocked to see the sight in front of them. Kambani was involved in a sexual act with the goat in the field. The owner informed the police and then Kambani was arrested and accused of bestiality. When questioned by the police the accused said that he had taken prior consent with the goat to have sex. The goat has been a part of the grazing flock in the area of Mchinji. 
There have been many instances of domestic animals being brutally harassed. Some of the instances are as follows:-
There was a case in Haryana where 8 men were apprehended for forcibly having sex with a goat who was pregnant, who later died.

 

In Zambia, a 22 year old man was imprisoned for a period of 15 years since he was caught raping his friend's pregnant goat.

 

In South Africa, a 33 year old man was accused of raping his neighbour's goat who was pregnant in his bed.