A Tribute To The Tamil Nadu Chief Minister, Jayalalithaa!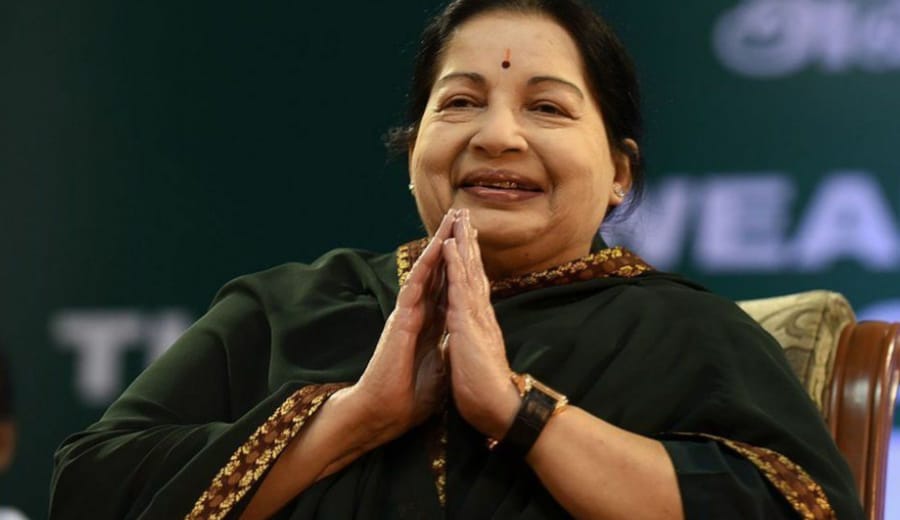 END THAT PAVED WAY FOR A NEW BEGINNING….
A sadness that ripped everyone's heart and made everyone wait for some miracle to occur all of a sudden. Yeah! Honorable chief minister passed away. Less did we expect news like this!
A journey of a woman who sacrificed her dreams to the bold lady of nation was like walking on a big cushion with thorns all over it.
Ruling a conservative and a traditional state like Tamil Nadu is not a easy-to-do task. To evince this fact, we all might have watched her interviews and struggles which were telecasted for a few more days.
Be it the girl who watched the above stated news while doing her household work, or the girl who sits in a relaxed manner sipping her cup of tea while hearing the news, or the girl who googles for more information , they all would have got a fire within them. That fire would have been burning in their teenage days later on pacified by marriage, kids and job has been rekindled at the moment. A single woman with no one to stand with her or wipe her tears and console her has so far done an excellent job. In another way, her loneliness has been her biggest strength and weakness.
Many girls and women of today are to be appreciated for the fact that they abide by the decisions of the family. And so was our late chief minister. Adding fuel to the flame, the truth is she emerged out to be the successful person in her honor. Why don't we try that?
You could question me like, I have been put up in this work against my wishes and what shall I do. We all are aware at a particular moment in life that our fate is this and is inevitable too. Then put your soul and sole strength in it. The work/situation you hate will propose you with billions of gifts.
Recently a haunting fact is that many women irrespective of their jobs commit suicide for various reasons. But women who carved a marvelous niche didn't have my-job-is-tough-hence-i-quit attitude.
Art of tackling the problem is a must learn lesson from Jayalalitha was thrown out from the funeral ceremony of her political mentor. She was not even respected as a human. Never did she give up. As a result, her death is also an inspirational one.
Keep aside the critics and rumors spread by haters, ruling a state is not a scribble. It is like writing the pages of a state's future in a non-erasable dark ink. Her approach was really wonderful if we look from an entirely new perspective.
To end with, a great battle has ended as the sword is no more now. She is and will be a great source of motivation for people especially women who are afraid to come out from their small circle. Little do we know about many great women! The more and more the struggles occur, more fruitful the result will be. Life is a roller coaster ride for sure. Learn to get with its ups and downs. Awaiting a splendid future, here's a small poem:
Greatest pride in this world
Armor plated with special gold
A great mystery never left unfolded
Biggest wonder of this universe
For negatives usually transverse
Charming even when free-verse
Got a boon to create life
With abilities to get through strife
Plays a challenging game life
Getting better day by day
At the right times making hay
Tough times even don't bring bay!
Learned to be independent
Adhered to duties as pendant
Loves to be transcendent
Shows multitudes of attitude
Never worried about being solitude
Extreme compassion with gratitude
Aunt flow makes her tired
Even it turns her weird
After it too she gets geared
Breaks disbeliefs of society
Lives happy inspite of the anxiety
New innovations as a result of creativity
Totally an eighth wonder
Born to make many wonders
Still many more things to wonder
The best role-play ever
Demands nothing in return
A big kudos to her!
Wearing charisma in her body
Confidence as her soul
And smile as her accessory.
————
ABOUT THE AUTHOR: This article is written by Aditi Nath, our intern.