This Woman Loves Her 'Razai' So Much That She's Marrying It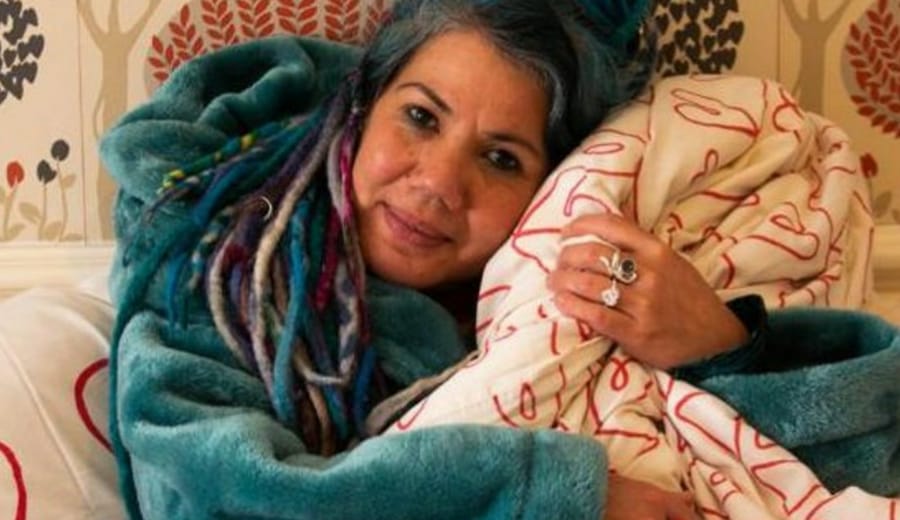 A woman few days back wrote a letter to her bed while totally forgetting the importance of blankets.
Now, while some women are writing letters, a woman from Devon named Pascale Sellick is planning to marry her blanket. This is not a joke, it is a reality. She named her blanket as duvet and said that she loved her blanket so much that she wanted people to come and witness the union that she has with her companion.
She said that the blanket was most constant, comforting companion of her life. She had specifically printed a wedding card for her marriage with her blanket. Here it is:
She wanted the wedding to be a grand affair for that she has decided to hold a proper ceremony and the dress code for the event is dressing gowns, pyjamas, onesies and slippers.
Now since a marriage ceremony is being conducted so it will be followed by a honeymoon too. Pascale and her blanket will be going to the bedroom department of Ikea for that. She has also uploaded a romantic video of her cuddling with her blanket. 
————
ABOUT THE AUTHOR: This article is written by Aishwarya Seetharaman, our intern.