This Delhi man was called a 'pervert' in viral post 3 years ago — and he's still stuck there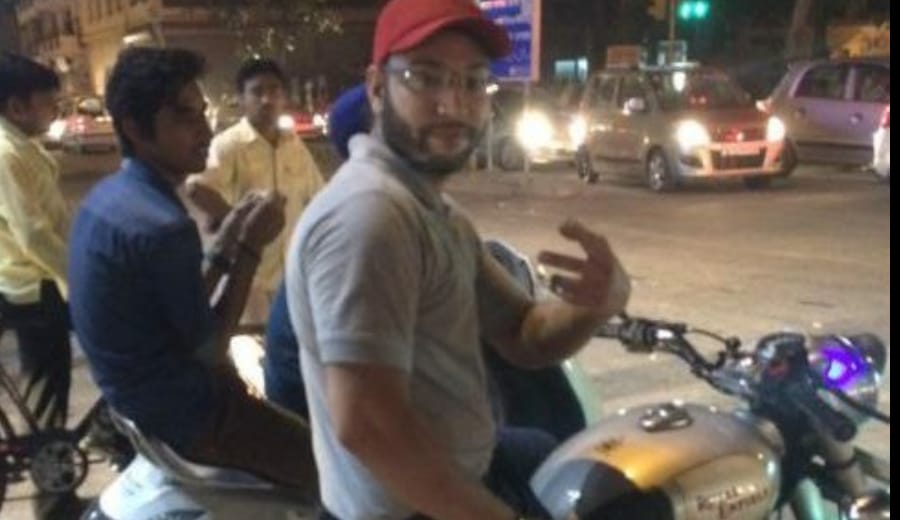 Remember, the Delhi man, Saravjeet Singh, who was called a 'pervert' in a viral post 3 years ago?
He can't clear his name of the 'criminal' tag because the woman, Jasleen Kaur, hasn't attended a single hearing in 3 years.
Three years after he was labelled a 'pervert' because of an alleged incident of molestation on a Delhi road, Saravjeet Singh, 28, is struggling to keep a job, has to appear at a police station every time he needs to leave the city and is yet to get a passport.
And his troubles are far from over.
Arguments in the case against him are yet to begin as the complainant, former St Stephen's student Jasleen Kaur, has not attended even a single hearing in the matter. There have been 13 hearings so far.
Noting her prolonged absence, a Delhi district court issued a bailable warrant against her on 28 August.
"Each time I go to the court for the hearing, they call out my name, ask me to put my hand up and write down my name," Saravjeet tells ThePrint. "They ask if the complainant has come. Because she is absent, another date is given and the matter is dismissed. This has been happening for the past three years".
Saravjeet claims that the woman's father keeps telling the court that she is studying abroad. "Each time when the judge asks why the complainant has not appeared, her father says that she has gone to Canada to study. So that means she has the right to make a career but I do not," he says.
The viral Facebook post
The case had captured the nation's imagination in August 2015, when Jasleen, in a Facebook post, accused Saravjeet of verbally harassing her at the Tilak Nagar traffic signal in West Delhi.
The post went viral, with Delhi Chief Minister Arvind Kejriwal and actress Sonakshi Sinha, among others, lauding the woman's 'bravery'.
The Delhi Police promptly arrested Saravjeet, while TV channels and social media labelled him a 'pervert'.
But before his arrest, Saravjeet too had put out a Facebook post in which he gave his side of the story.
Jasleen's version of events began to unravel after a purported eyewitness, Vishwajeet Singh, vouched for Saravjeet's innocence.
Vishwajeet claimed it was Jasleen who had verbally abused Saravjeet and misbehaved with him. While there were apologies to Saravjeet, including from Sinha, police proceeded with the case.
'Finding it difficult to keep a job'
In the last three years, Saravjeet says he has not been able to get a stable job because of his "criminal record".
"Soon after the incident, the company I was working with asked me to leave. "I then took up a job at a marriage bureau that was paying me 40 per cent less than what I was earning earlier, but I had no option," he adds.
Saravjeet is a Bachelors in Arts and holds a diploma in animation.
A few months later, Saravjeet was again asked to leave. He says he joined another company in November 2016 but was asked to leave because of his visits to the court.
"The third company chucked me out because each time I had a hearing, I had to take leave. They never respected me and looked at me as if I was a criminal. One day I was asked to leave and come back only after I was declared innocent," he said.
"What infuriates me the most is that arguments in the case have not even begun. When will I prove my innocence and when will I resume a normal life," he asks. "All this, because the woman has not got the time to attend a hearing".
Citing lack of trust in his lawyer, Singh said that this time he went and spoke to the judge himself.
"I got a lawyer from legal aid since I cannot afford an expensive lawyer. That lawyer just appears on dates but says nothing to the judge," he says.
"He doesn't even read the files before coming. So, this time I thought of speaking to the judge myself and requested him to finalise the case".
The judge reportedly told Singh that if the complainant does not appear in the next hearing scheduled in December, a non-bailable warrant will be issued against her.
"Hopefully my case will be decided if she fails to appear in the next hearing," Saravjeet says.
Originally published in: The Print