Surat Girl Plants More than 30,000 Trees Since Brain Tumour Diagnosed, Decides To Save Others From Air Pollution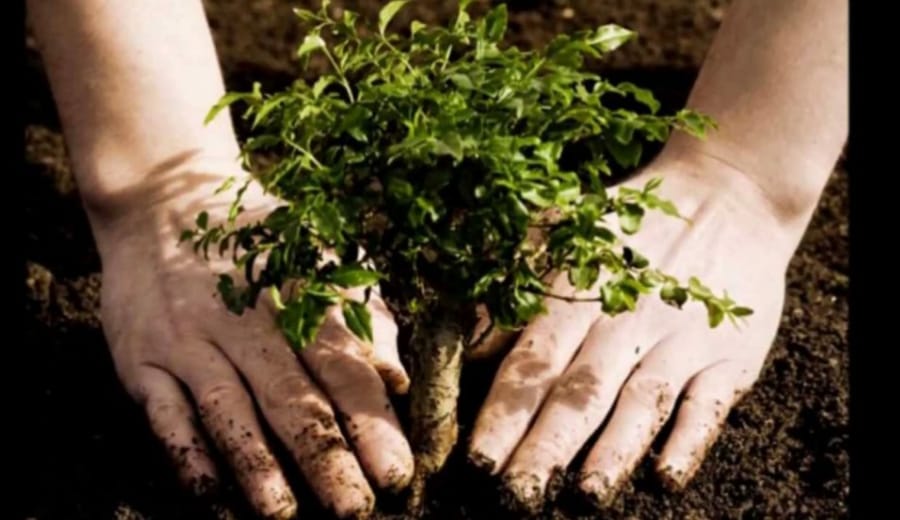 Climate change is nothing but the result of careless and excessive exploitation of the natural resources of our Mother Nature and air pollution is one of the most serious concerns related to climate change.
Not only the rising levels of pollution are destroying our world, but are also seriously damaging our wellbeing. And the only way we can save our nature from the exploitation is by judiciously using its resources and planting more and more trees.
Whenever there is a possibility of devastation, the almighty sends one of his angels to save mankind from the destruction. By planting more than 30 thousand plants and counting, a 27-year-old woman, Ms. Shruchi Vadaliya from Surat has become an icon of determination and resolve. She has been detected with an end-stage brain tumour and believes that Air pollution is the primary reason why people are diagnosed with such fatal diseases nowadays.
In the past two years, she has cultivated thousands of trees and has inspired others to do the same thing. According to her, once we breathe clean air, the risk of people developing these dangerous diseases will be reduced significantly. Shruchi believes that it is the impure air that has made her ill, and as a prevention measure to help everyone, she is now on the brink of planting more and more plants.
After she has been diagnosed with such a fatal disease, she began the campaign to save the environment. The young woman from Gujarat also visits various villages and schools on a regular basis to encourage young children to plant more trees.
"I may eventually die but I want to go on in the lungs of others by growing more leaves. I don't have enough time to live my life and pursue my dreams but I don't want others to go the same and therefore plants that enhance air quality and prevent cancer are therefore to be cultivated, "Shruchi clarified to ANI in an interview.
She has proven to be a source of inspiration for many of us with her strong dedication and serious efforts. Walking in her footsteps, let us pledge to make our earth a better place to live and a place where no other person has to lose his life impure to polluted air.