Meet Geeta Tandon, Who Chose Death-Defying Stunts Over Death From Marital Rape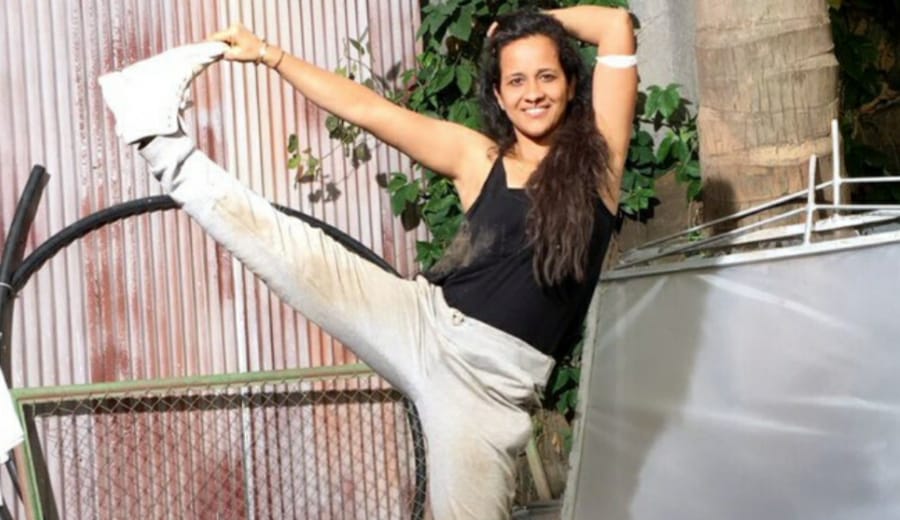 Geeta Tandon, the most-looked after stunt woman from the Hindi film industry for whom setting herself on fire, driving vehicles through the glass, controlling bicycles at a dangerously fast speed as a body-twofold for Bollywood divas is the part of ordinary life.
She terms it to be a" life of dignity" that helped her in raising two kids – little daughter Harsha and boy Peer Pratap who are college-going youth now.
Time passes quickly, however, the journey of this 35-year-old stuntwoman what she is today wasn't as easy as it may sound. Her mom died when she was nine and her parental aunties didn't want to look after Geeta and her siblings. Somehow they managed to convince her dad that since Geeta is a tomboy, she might flee with someone in the future leaving him embarrassed and ashamed in the society. Her father couldn't manage her upbringing and she was forcefully married at the age of 15. By the time she was 18, she was already a mother of two kids.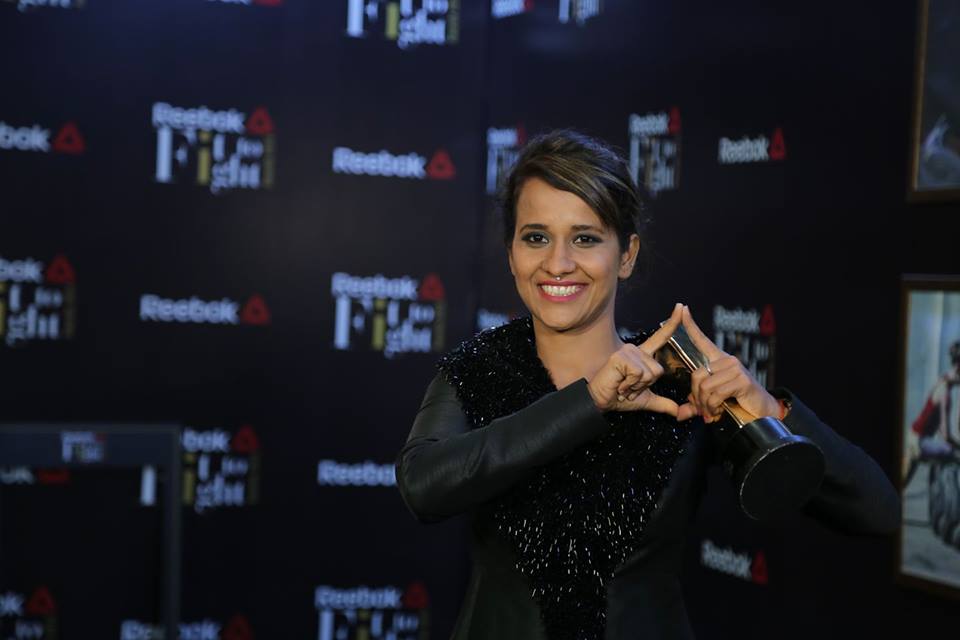 In an interview, Geeta recalls, like any other ordinary girl, she consented to her marriage in the hope of Apna Parivaar, Sukhi Parivaar (My family, Happy Family). However, she was subject to conjugal assault and frequent physical abuse. It was when her mother-in-law passed away, she tried to escape several times from her marital home but wasn't successful. Her husband used to coax her back and since she had no choice for her kids, she could always fall for his false promises and apology. But soon she realized the fact that her husband won't change ever and escaped from her marital home with her kids.
What's more, this didn't stop here. Geeta's husband would come where she took cover – he would manhandle her, beat her up even on the streets. She feels it is a ruthless truth of abusive marriage in our country that either you capitulate to conjugal attack or get whipped. But she didn't choose any of these, She decided to fight gracefully and get herself a life of dignity and integrity.
But it wasn't easy, the starting three-four months were an extreme struggle. From sleeping on streets to cleaning utensils in dhabas, she did everything for the survival of her children.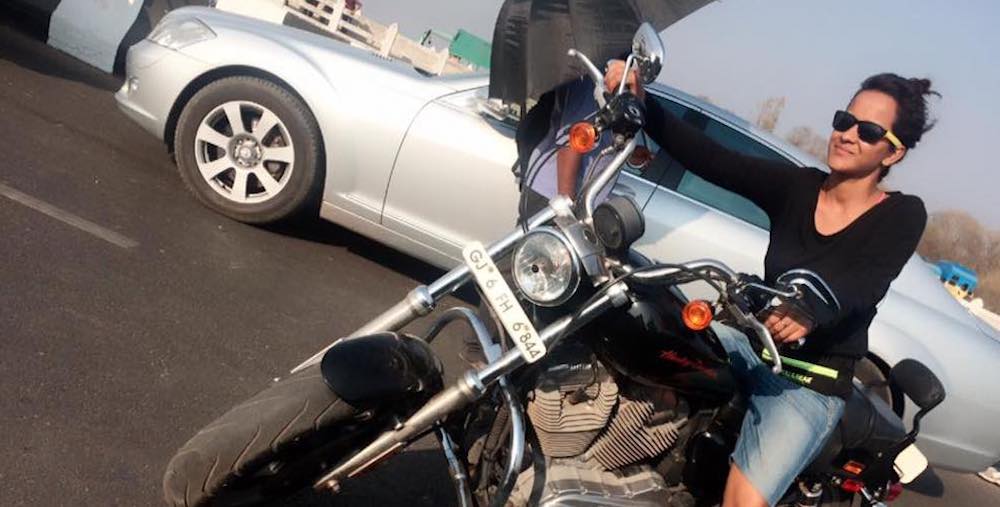 Expressing her views on the fact that Indian. Law does not recognize Marital Rape as an Offence, she said in an interview, " That the educated and elite section of our society needs a permit to use their wives at will and so they might never allow such a law to be introduced and prevail in our country. She pities such ignorant individuals and even those ladies who choose to remain silent and encourage conjugal assault.
Fighting the odds in her life she finally did her first stunt for only one thousand rupees and could then afford a decent dinner for her family in those struggling days. It was in 2008 when she decided to make it her profession and since then she is never prepared for things, she welcomes everything with open arms and chooses to excel in whatever life has given her.
She plans to set up an organization for ladies where skill training will be provided to them so that they can be self-dependent and also plans to set up a stunt training school for young women who wants to excel in this field.
Her message to all young ladies in a relationship is to carry on with an existence of pride. She believes that Love makes a relationship last with pride, not marital rape for the sake of adoration.
Women like Geeta Tandon are a source of inspiration to all young ladies out there and we at Respect Women salute her courage and determination to live life on her own terms.
————
ABOUT THE AUTHOR: This article is written by Shreya Kohli, our editor.