Rajasthan Chief Minister, Ashok Gehlot, Calls for a 'No to Veil' Campaign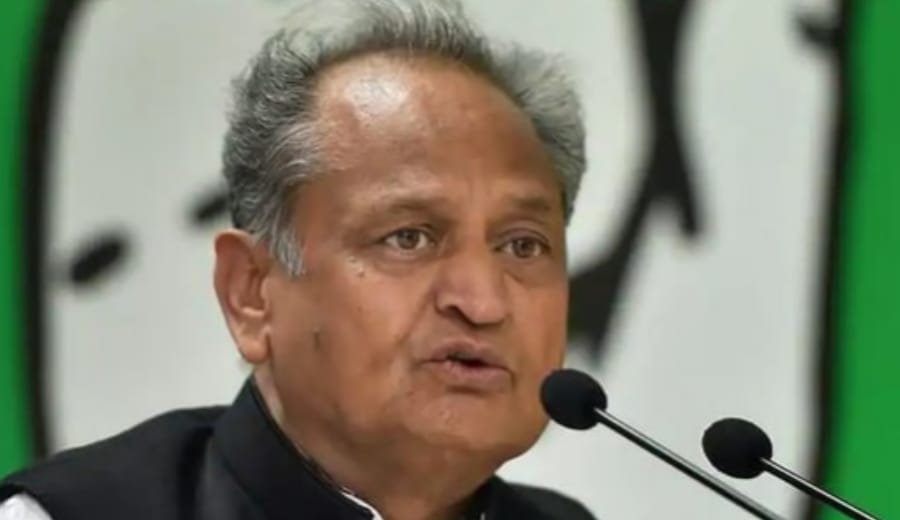 Highlighting the infuriating double standards fueling gender disparity, Ashok Gehlot, Chief Minister of Rajasthan, accentuated on the connotation of women empowerment in nation-building, and said that the tradition of "ghoonghat" must be eradicated at the earliest. Gehlot gave the call at "Shabad Kirtan", an event held at his residence, to rejoice the 550th birth anniversary of Guru Nanak. Focusing on how Guru Nanak's teachings remain very germane in the modern world, the Chief Minister helped the audience comprehend the plight that women experience within their veiled words and requested every man to come out in support of his "Ghoonghat Hatao Abhiyan" (No to the veil campaign). He highlighted that the custom belongs to a bygone era and preached Hindu-Muslim unity.
Purdah includes the seclusion of women from public observation by means of concealing clothing (counting the veil) and by the use of high-walled enclosures, screens, and draperies within the home. It was inaugurated by Muslims and later embraced by various Hindus. The Purdah is a signifier of a conservative culture and has been a controversial topic, sensitive on many layers of the social setups. Moreover, the Purdah is also considered a political virtue, in the cultural scenario, which is used as a weapon to propagate a social war.
Emphasizing on the crucial role of women in society and their capacity to bring a drastic change, he said that the state is with the women who want to move forward with strength. In order to reduce crime against women, his government is also deputing officers to monitor cases at the district level. Ashok Gehlot's remarks at the program have drawn sharp remarks from the Muslim community as well as from the Rajputs. Abdul Lateef Arco, secretary of All India Milli Council, said that the Chief Minister's comments against 'burqas' are nothing more than an attempt to interfere in the religious matters of the community. While Shri Skhatra Purusharth Foundation has no objections, Rajput Karni Sena expressed extensive criticism against the campaign.
The Chief Minister also announced, on this occasion, his approval of the layout of the Rajasthan Anand Marriage Registration Rules 2019 for the recording of Sikh marriages. He explained the modifications in the laws concerning the registration of marriages solemnized via Sikh rituals as well as announced that students of the Sikh community are entitled to giving several competitive examinations while wearing their religious symbols of kada, kripan and pagdi.
———-
ABOUT THE AUTHOR: This article is written by Apoorva Vardhan, our intern.