"Raise Your Voice": India's First Women Literature Fest to be held at Jamia Millia Islamia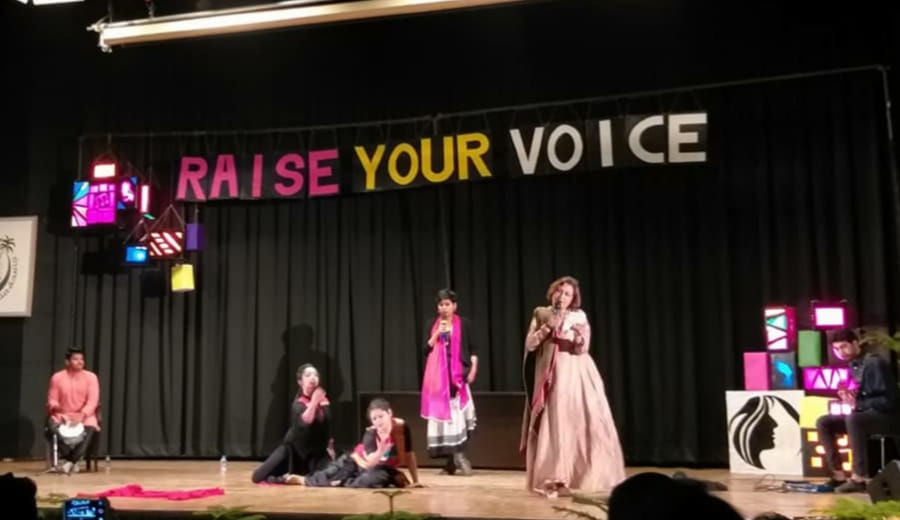 YourVoice in collaboration with PRO office (Jamia Milia Islamia) is organizing "Raise YourVoice" – India's First Women Literature Fest on (Wednesday) 27th February from 10:00 AM until 10:00 PM. It is an endeavour to celebrate and honour International Women's Day with the extraordinary act of bravery and also to empathize the fight that patriarchy offers in modern times.
The event is intended to delight the stage with emotions, expressions and articulation of women through poetry. Seeking the presence of renowned women leaders who believed in smashing the hackneyed thoughts and also set a role model for other women in row. 
We at RespectWomen are the Official Digital Media Parter of the event, which will be graced by RJ Sayema (Radio Mirchi), Kamla Bhasin (Feminist, Poet, Author and Activist), Roshni Misbah (TedX speaker, The Hijab Biker), Noted Writer Ramnika Gupta, Sabika Muzaffar (Former RJ and Voice-over artist), Richa Anirudh (Anchor & Journalist), Manisha Shukla (Poetess), Shilpi Marwah (Theatre Artist), Anusha Rizvi (Film Director and Screenwriter) and Sukrit Paul (Notable Writer). 
Swara Bhaskar (Actress) and Nandita Das (Indian Actress and Director) and Shabana Azmi (The Acting Maestro) are also expected to attend the event. Additionally, Journalist Nagma Sheher is also invited for the event.
What's more to the event is the art and cultural stalls and delicious delicacies at the Food Stalls. This Women Poetry fest will be a fare of culture, art, inspirational stories, poetry, drama, beat and rhythms all under the same roof. Adding up, we are ll delighted for the Open Mic Poetry lined up just after the Inaugural Ceremony which will be followed by dance and musical performances and also panel discussion. 
Are you ready to attend the event and be mesmerized by the theatre groups who will be performing their act focused on women? Get thrilled to be allured with the  'Women Kavi Sammelan' by guest poets. 
If you're interested to attent the event, register here: https://goo.gl/forms/97RDaasiOHiGWP7D3
More details can be found on: http://www.raise.yourvoicepoetry.com/