Inside Celebrity Makeup Artist Daniel Bauer's Wedding Celebrations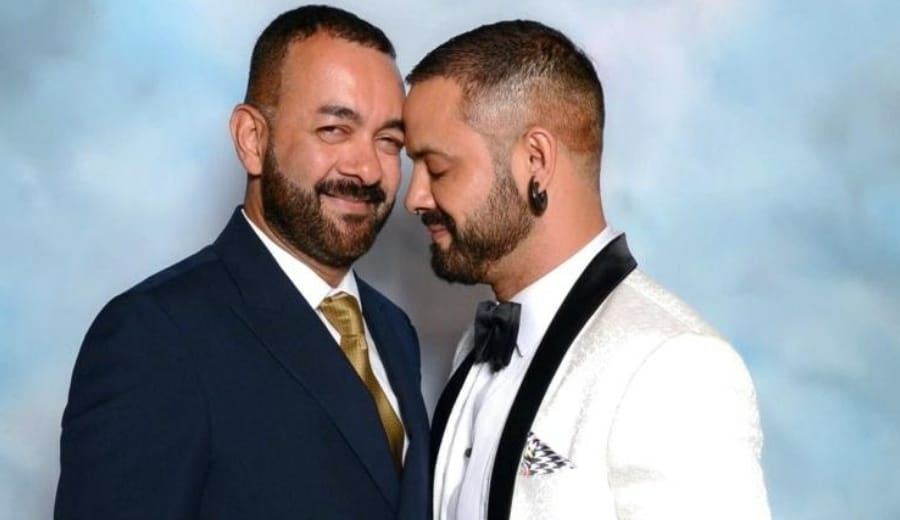 If you are amongst the 183k Instagram followers of the topmost hair and makeup artist, Daniel Bauer you are definitely used to see all his amazing work in the industry and how he is progressing day by day.
But have you ever given it a close look? If you give it a vision, you will get to know that he never posts anything related to his personal life on his Instagram page. But recently he posted something related to his personal life and its damn inspiring and beautiful.
Bollywood hair and makeup expert, Daniel Bauer got married to his partner, Tyrone Braganza, early last month in Frankfurt, Germany. Bauer shared a very beautiful IGTV video on his account and it's hitting the internet.
Bauer first met Tyrone, a Goan Indian with Portuguese heritage, at The Banana Bar(now closed) in Khar, Mumbai. We all know that Bauer's life involves a lot of travel but so does Braganza. Braganza works on a cruise ship with Royal Carrabien International as their HR manager. Talking to 'The Vogue- India' Bauer tells, "We were not dating really, just seeing each other for a couple of years whenever we had a chance, and we were kept bumping into each other coincidentally." In states like these made them come closer to each other and finally, it all started….
Their relationship went from one level to another when Bauer finally decided to propose Braganza on his ship cruise. The Indian traditions were really important for the duo so Bauer went to the cruise with Bragaza's mother and finally proposed him for the marriage.
After the proposal, which was roughly around five months ago, the wedding preparations were full of swings.  "As growing up a boy in Mumbai, I always wanted to get married in a church" adds Braganza.  When Braganza was on his work, Daniel arranged a perfect place for their wedding in Germany and that's where his parents are from originally.                     
"July 4 marked the day of the Town Hall wedding. Everything went really well—after the wedding, we attempted to cut a log of wood as a couple. According to an old German wedding custom, it represents the first obstacle that the couple must overcome in their marriage," added Braganza. After that, the couple took part in a lot of different wedding ceremonies including both Indian and German traditions.
The duos outfit was by Shantanu and Nikhil for the town hall function and Ashish N Soni for the wedding ceremony.
"Love does not know any boundaries."