"90% pickpockets at Delhi Metro are women, be careful at these 8 stations", says CISF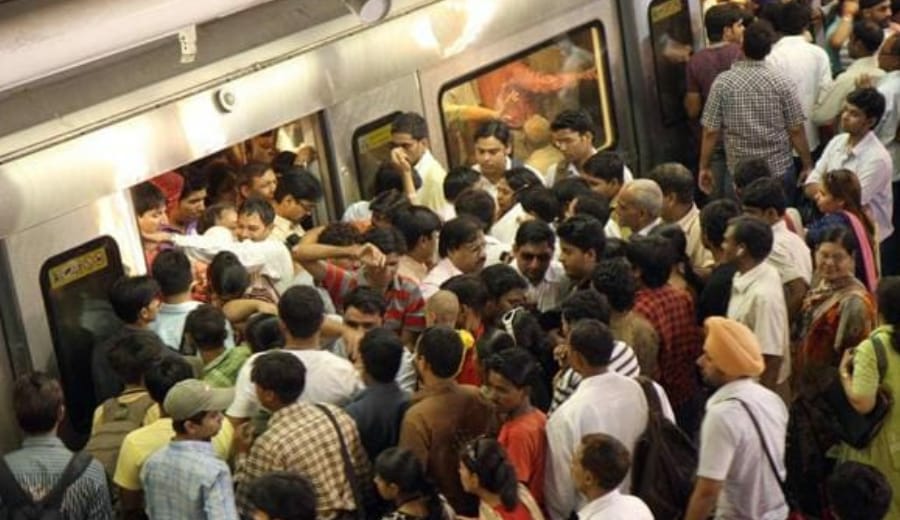 The CISF has identified Shahdara, Chandni Chowk, Kashmere Gate, Rajiv Chowk, HUDA City Centre, Kirti Nagar, Tughlakabad and New Delhi as the metro stations – prone to pickpocketing.
Usually boarding the metro in groups, they are accompanied by toddlers. These pickpocketers distract ignorant victims by drawing attention to the accompanying child or engaging them in a conversation, in a crowded train. Also, in some cases, one of them diverts the victims and in the meanwhile, the others pick their pocket at the right moment. "Such women gangs are responsible for over 90% pickpocketing incidents in the Delhi metro", says the CISF.
The CISF has caught 373 pickpockets in 2017, out of which 329 were women. Pointing out the metro stations which are more prone to pickpocketing, CISF warns the metro users. These stations include: Shahdara, Chandni Chowk, Kashmere Gate, Rajiv Chowk, HUDA City Centre, Kirti Nagar, Tughlakabad and New Delhi.
CISF has formed an anti-theft squad at every line after regular theft complaints. The squads identify pickpockets and keep an eye on them. "As per the law, we cannot stop anyone from entering into metro premises. But we are aware of the groups that come to metro only for pickpocketing. Now, our staff start follow them as soon as they enter the metro premises and keep a watch so that they do not commit any offence," a CISF official said. $20,000 was stolen from a passenger by a group of thieves at Karol Bagh, on May 22. The group was later caught by the CISF.
Other cases include: a passenger complained of missing his phone at Shadipur station on May 31. "We analysed the CCTV footage but they had left the metro station by that time. They entered again from Subhash Nagar metro station and were stopped by the CISF on June 2. They usually commit the offence in a moving crowded train, making it difficult to get evidence," the official added. On June 2, 21 women pickpockets were caught. Another 15 and 16 women were caught on the respective days and stolen cash and gold jewellery was recovered from them, on June 3 and 4. In 2016, at least, 438 female and 41 male suspected pickpockets were caught by the CISF.
For security agencies, the increase in numbers of women pickpockets in Delhi Metro has been a challenge. Deploying its women personnel in plain clothes to keep a check, CISF is doing its bit but the lack of complaints against the suspects has lead to a steady increase in such incidents over the years.