Women Champions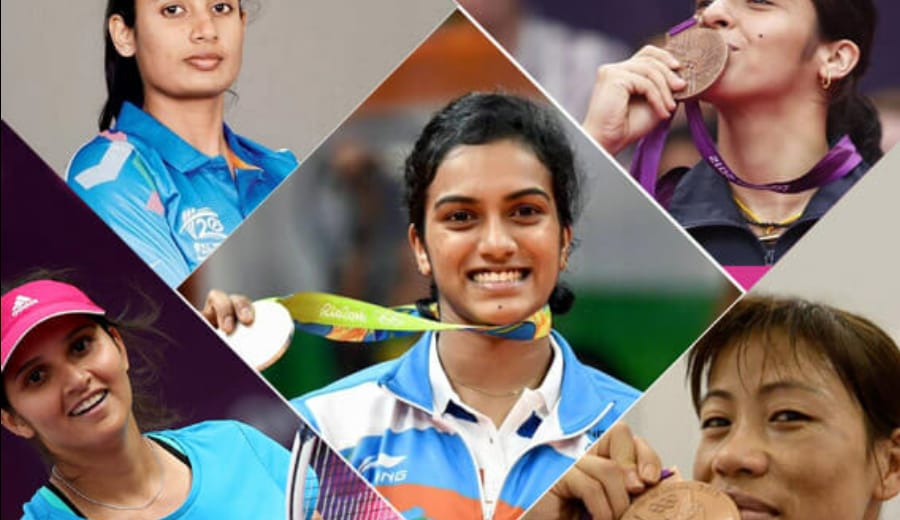 In India, sportswomen are never given proper recognition like the sportsmen and they are always considered inefficient. Only men's sports are highlighted and women are nowhere in the limelight. While money is lavishly spent on the men's sport, women are not given much priority. People reckon that women do not like sports. However, the fact is that after the twentieth century the number of women players has increased to such a level that they are representing our nation both at national and international levels.
Women are made to believe that sports is a man's domain but many women players have proved themselves with their world records and rankings. There are top class players in India like Mary Kom, Saina Nehwal, Sania Mirza, Anita Sood, Alka Tomar, Chhanda Gayen, Divya Singh, Geeta Singh and the list continues. The women's cricket team won the Women's Asian Cup from 2004 to 2006 and proved themselves as the perfect contenders at the Women's Cricket World Cup in 2005 by achieving the second position. People should change their mentality and believe that women too are interested in playing all kinds of sports and that they are quite capable of it. "If there were more sponsorship and media coverage, some say, then women's sport would be more popular. Media outlets and sponsors retort that if women's sport attracted more interest in the first place then they would invest more time and money in it. All sides agree on what it takes to make a sport successful: a balance of consumer, media and commercial appeal".
Another hurdle in the women's progress in the field of sports is the narrow-mindedness of the Indian society. Zainab Khan, the Indian soccer player, asserts "The Indian society is still not open to seeing women wear shorts and play sports".  It would be nice if people look at them as players and concentrate on the game rather than finding fault in their clothes.The monetary conditions of the sports for women should be improved so that women are encouraged to represent their state and their country and make other people realize that our country has also given birth to extraordinarily talented players. Media should also pay attention to the sportswomen just as they give priority to sports men. Our nation already has brilliant sportswomen, what they need is real support and recognition. Let's give them a chance which they deserve.       ———— About the Author: The article has been contributed by our intern, Amrita Dasgupta.