Nirbhaya Gangrape Case: Supreme Court confirms Death Sentence to four convicts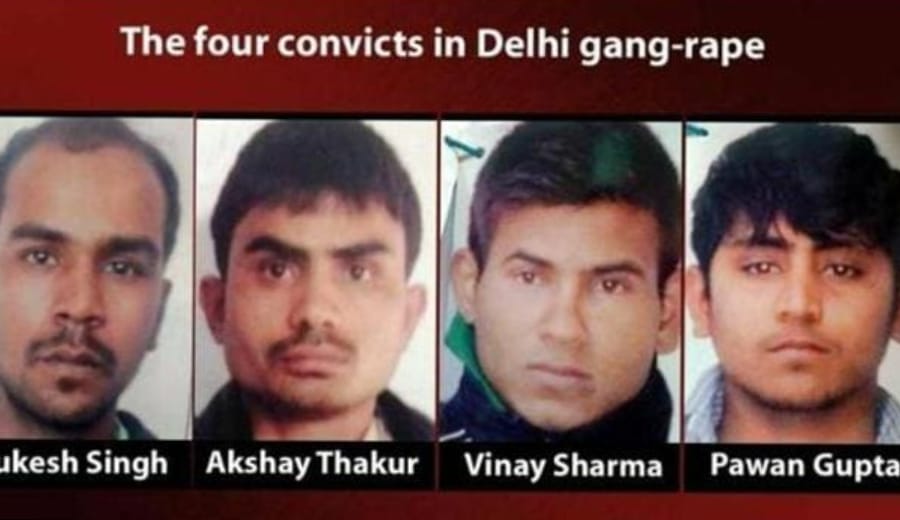 Finally, the Supreme Court confirmed the death penalty verdict to four convicts – Akshay Thakur, Pawan Gupta, Vinay Sharma, Mukesh Singh – in the Delhi December 16 gangrape case, 2012.
Akshay Thakur, Pawan Gupta, Vinay Sharma,  Mukesh Singh, Ram Singh and a juvenile were held guilty of gang-raping and murdering a 23-year-old student in the national capital. The victim, who put up a brave fight, died about a fortnight later in a Singapore hospital where she was battling for life. The offence created a 'tsunami of shock', the apex court said today.
During the course of the trial, Ram Singh was found dead in prison. The juvenile, who was tried by the juvenile justice board, served three years in a remand home and has since been released.
It's a victory for my family, I am very happy with the judgement: Nirbhaya's father to ANI.
Maneka Gandhi says, "Happy that SC has reconfirmed the death sentence of rapists. India has zero tolerance for rape, mindset changing."
Supreme Court called it a barbaric act and the verdict was greeted with applause in the courtroom following pronouncement.
Nirbhaya convicts' lawyer AP Singh says he is planning to appeal for review petition and claims death penalty is "not Gandhian".