Indian man has his penis chopped off after attempted rape of teenager!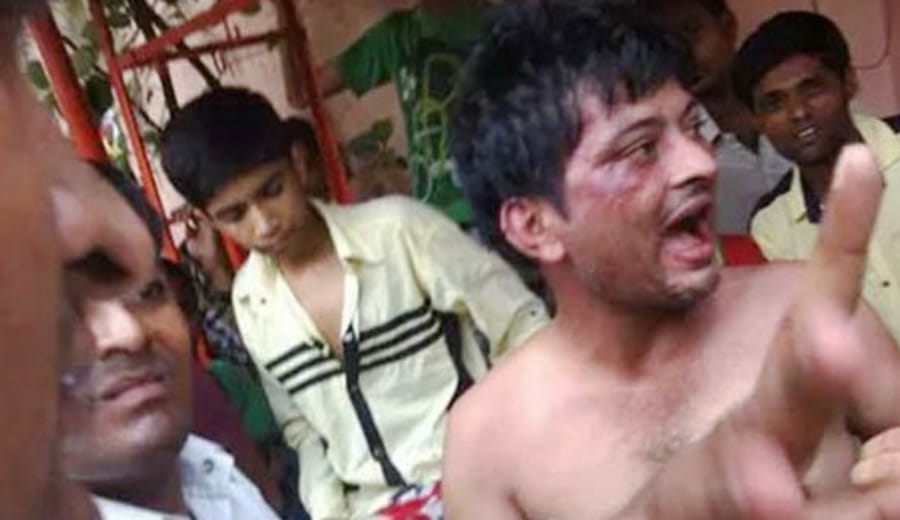 Finally something really daring was attempted by people who normally choose to be bystanders. I am talking about Indian people who choose to stay mum no matter what happens in front of them, be it a road accident, rape case, sexual harassment case or whatever.
Recently, a man had his penis cut off by an angry mob for attempting to rape a teenager in Ganganagar, Rajasthan. You heard it right, Indian man has his penis chopped off after attempted rape of teenager!
The incident took place after shocked members of the public saw the man in an alley, pinning a terrified girl to a wall.
The 40-year-old man, recognised as Suresh Kumar, soon found himself being dragged away by the hysteric mob while they decided to punish him in their own way, the Daily Star reported posting pictures of the incident and a severed penis thrown on the street.
The mob took the man to a local butcher shop, where he was beaten with sticks for more than an hour. Thereafter, they hacked his penis off with a meat cleaver and dumped the severed organ in the middle of the street. The man — bloodied, bruised and unconscious — was abandoned with no one willing to show any mercy, the Daily Mirror reports.
The Daily Star online, which first reported the story with a censored photograph of the cut penis, claims that its reporters have seen the picture but could not show it due to its graphic nature.
"No one went to help the man because they could see his penis on the ground and knew this was punishment for a sex crime," the tabloid quoted a local man Aamir Dhawan as saying.
"We have had a lot of intolerable offences against women in this country recently, with girls being raped, hanged, and molested, and it's time it stopped," he said adding that the incident sent out a strong message to people with perverted mindset.
Respect Women team salutes the daring mob for doing the right thing at the right time. Perverts like these should be taught a lesson!
However, the police have condemned the attack, warning locals not to take law into their hands and telling those people who cut the man's penis to hand themselves in.
"As deplorable as these crimes are, law and order has to be maintained, and not lynch justice," one police officer was quoted as saying.
http://youtu.be/bLZuc-qracg