Delhi 'Auntyji' Finally Apologises After Asking Men To Rape Woman Wearing A "Short Dress"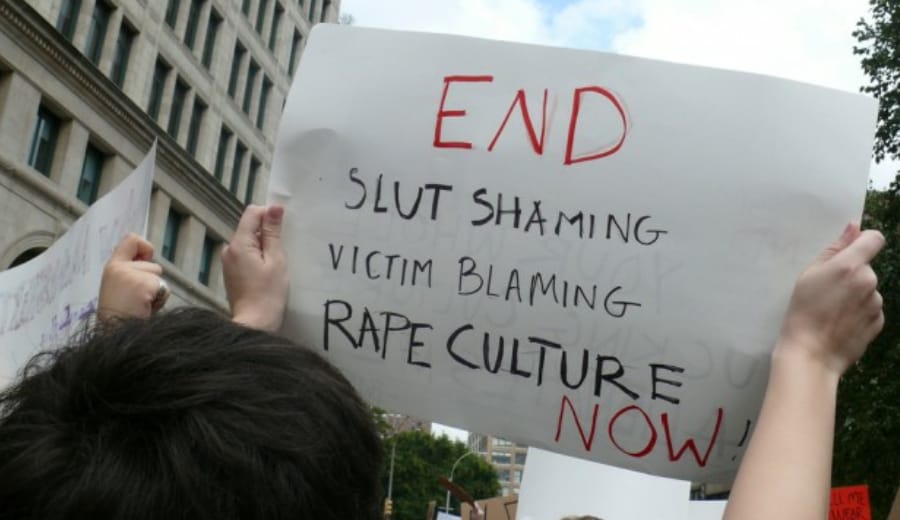 Men aren't the only perpetrators of suppressing a woman's rights and freedom and this has been proved yet again!
In a lot of cases, women act support and encourage patriarchy and blame other women for making their own choices in their way of living – be it the way they choose to speak, dress, make career choices or anything beyond this.
Until yesterday, all social media channels were filled with news, posts and videos about a particular "aunty" from Delhi/NCR who went out of her way to moral police a 30-year old woman named Shivani Gupta for wearing a "short dress", claiming that women like her deserve to get raped.
When Shivani took aunty's statements to social media and narrated this shocking incident, it didn't much time before a majority of users called out the woman online for her outrageous statement, demanding her to apologise.
However, after being mercilessly slammed online, Auntyji has finally apologised.
Shivani revealed that she plans on lodging a police complaint against the woman for provoking men to rape her, talking to TOI.
"While most people supported out views, I also received rape threats", she said.
In a verbal spat between auntyji and Shivani, we can hear her saying, "These ladies wear short to short dress to encourage all to see them …all the ladies wear shorted dress or naked to rape. If you are the parents, please please control your girls (sic)".
Taking on Facebook to narrate the incident, Shivani wrote:
"Today my friends and I were harassed by a woman at a restaurant for me wearing a short dress. This middle aged woman you'll see in the video addressed seven men at the restaurant to rape us because she felt we deserved it for wearing short clothes and bashing her unsolicited opinion. For speaking up against her primitive mindset."
The video has been viewed for over 2 million times on Facebook since then. Even after Instagram took down the video claiming it was a violation to community guidelines, people from across the country took on various social media platforms to spread the video.
In retrospect, Shivani told TOI, "It was disrespectful to all women. I can't change primitive mindsets of some people but I am glad the issue got highlighted".
The incident shows the face of rape culture where what a woman wears decides whether she "should be raped" and this is concerning. Promoting and justifying rape, especially when you yourself are a woman, is shameful!