Brother Of Martyred Pilot Questions Govt's Apathy To Nation's Heroes In A Heartbreaking Poem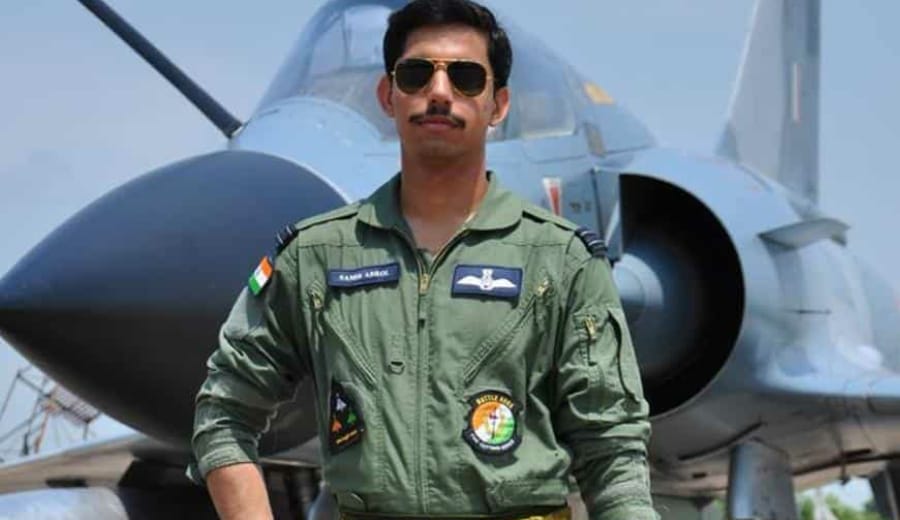 IAF mirage 2000 TI aircraft, piloted by squadron leaders, 31 year old Siddharth Negi and 33 year old Samir Abrol, have crashed recently resulting in their deaths.
The aircraft crashed near HAL airport, Bengaluru, only 100 meters away from civilian area.
News reports have stated that even though both of them succeeded in ejecting from the aircraft, Siddharth died on site while Samir died in the hospital. 

This has caused immense pain to both of their families and the nation. Samir's brother, Sushant Abrol has written a poem blaming the status quo of the government that is buried in corruption and also doesn't care about the pilots who are willing to give their lives for the nation.
Garima Abrol, wife of late squadron leader Samir Abrol, shared the poem in social media.
And as he fell from the sky onto the ground,
With broken bones ; all but a black box was found.
His ejection was safe but parachute caught fire,
Shattered the family and all that he desired
Never had he breathed so heavy, as for the last time,
While the bureaucracy enjoyed its corrupt cheese and wine.
We give our warriors outdated machines to fight,
They still deliver it with all their prowess and might.
Once again a martyr was killed,
As he fell from the sky onto the ground.
Unforgiving is a job of a test pilot
Someone has to risk it to show others the light.

In an interview, Sushant has said that he wasn't aiming the poem at anyone specific but the government in general for its uncaring behaviour and corrupted morality.
Even though corruption is a known issue, its deviant form comes when it is the cause of deaths of people who work hard for saving others lives and the nation. These men and women go into army not by force but by their own resolve to serve their nations and they deserve state of the art machines that doesn't blow up in the middle of a test run or flight.
Siddharth and samir deserved it.
————
ABOUT THE AUTHOR: This article is written by Govind S. Kurup, our intern.