A Look at the Rights of Arab Women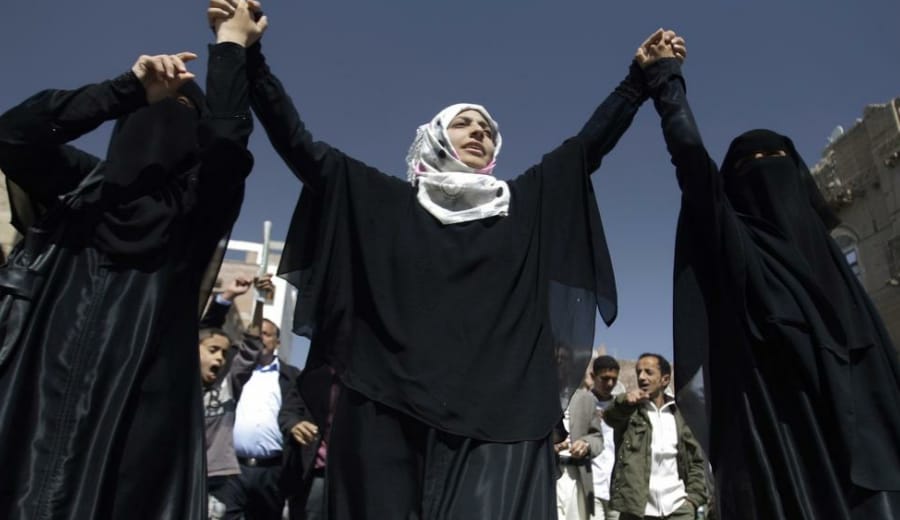 Here is a look at women's rights across the Arab world:
JORDAN: Women can travel freely without permission from their husbands or male relatives. They hold public posts and female pilots, police officers and soldiers. Recently, Jordan's parliament passed a law that allows Jordanian women married to foreigners to pass on their nationality to their children. However, domestic violence and "honor killings" still happen.
SAUDI ARABIA: King Abdullah has granted women the right to vote and run in the 2015 municipal elections. The king also appoints 30 women to the top advisory body, the Shura Council. The body cannot legislate and its male-dominated chamber has so far not taken up a request by three female members to discuss the issue of allowing women to drive. The Saudi government also has rolled out a law penalizing domestic abuse, including neglect. The law does not address the guardianship system that grants male family members authority over their female relatives. UNITED ARAB EMIRATES: Mothers can now pass their citizenship on to their children — giving them access to generous social services and stable government jobs. The UAE is among the most socially liberal of the Gulf states and authorities have made an effort to hire women to prominent government roles. However, traditional attitudes toward women have run up against the country's modern image. A 24-year-old Norwegian woman was sentenced to 16 months in prison last year for having sex out of marriage and on alcohol charges after she claimed she was raped by a co-worker. She and her alleged attacker, who was jailed on similar charges, were later pardoned after an international outcry. KUWAIT: Women earned the right to vote for the first time in 2005, and in 2009, four women won seats in parliament. As in nearby Qatar, they aren't able to convey citizenship to their children. Those born to Kuwaiti mothers do get the same benefits as Kuwaiti citizens up until they're 21. That includes free education, health care, and monetary benefits. Unlike in neighboring Saudi Arabia, women can drive and travel on their own. They aren't required to cover their heads, though expectations of modest dress remain as in other Gulf countries. IRAQ: There are no laws focusing on domestic violence against women. The country's 2005 constitution states that a quarter of parliament seats and government positions must go to women. This later was extended to provincial and local councils. But with the growing power of the religious institutions, women in some areas have been forced to put on veils and abaya — the long, loose black cloak that covers the body from shoulders to feet. SYRIA: Women are members of parliament, Cabinet ministers and one of the country's vice presidents. The Syrian nine-member government delegation that went to peace talks earlier this year over its civil war included two women. In northeastern Syria, the al-Qaida-breakaway group called the Islamic State of Iraq and the Levant forced women in areas under its control to cover their bodies, including hands and faces. In other rebel-held areas, where less radical Islamic groups are in control, most women wear the Islamic veil. PALESTINIAN TERRITORIES: Twenty-six women were slain by relatives in the West Bank and Gaza in 2013, twice as many as the year before, according to official figures. The rise stems from mounting economic difficulties in the Palestinian territories, compounded by ongoing leniency for those killing in the name of "family honor" and social acceptance of violence against women. Activists have urged Palestinian President Mahmoud Abbas to repeal sections of a penal code that allows for short sentences for the perpetrators.     ———— SOURCE: Associated Press