Women with Beard Break The Stereotypes. She Is Beautiful!
If you've been thinking that only having a zero size structure, pointing fingers, a beautiful lustrous hair on your head and only on your head, means beauty, here is a woman to prove it wrong. She is a normal woman, but her fate didn't let her live a normal lifestyle. She had her peace held in her heart only until she was 11. Later, she was trapped by a disease, which never let her feel confident about herself. She had no other option than to give up; because she thought she had enough of it. Waxing twice or thrice a week actually drenched her confidence level. But, this couldn't hold on to her for a long time. There came a time, when she broke all the walls that were built around her, and came out with a renewed energy and a new spirit.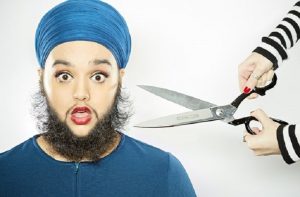 It was extremely surprising to everyone when she began to embrace the beard she has. She looks absolutely beautiful, and her eyes brim with a special confidence. Harnaam Kaur, defines beauty. She is obviously not of zero size, she has a beard with is absolutely not a component of a woman's body, but still, she is stunning with beauty. The confidence with which she flaunts herself is simply wonderful. She broke the stereotypes of women's beauty, and gave a message to this world that every woman is perfectly beautiful.
———— ABOUT THE AUTHOR: This article is written by Sherly Hephzibah, our intern.