"The mission of my life is to work for women''- EVE ENSLER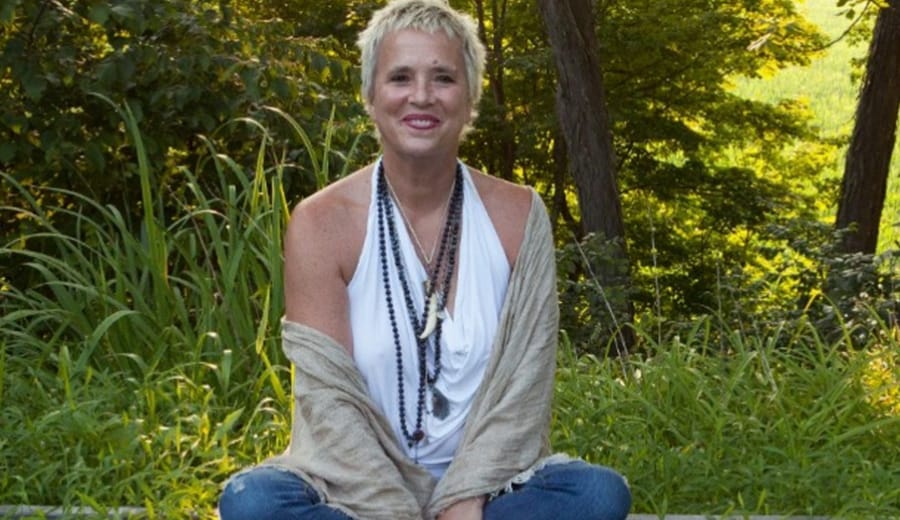 'Some women are born feminist while others become one', well in this context I don't know in which category I should put Eve Ensler for her benefaction towards the women's society which is multitudinous. She has learned from her own obliteration and wishes to bring a change in this world by her unflagging attempts and a spirit that proudly proclaims, "The mission of my life is to work for women''.
We know that a girl often ends up in seclusion when her "vagina" (by the end of this you will realize why I used this word) is afflicted but this lady has used it as a weapon to showcase her valor. After tolerating the physical and social abuse at such a tender age of 10, she turned into an alcoholic who used to end up in brawls at the bar or find herself in a relation with both men and women. Eve Ensler studied at Middlebury College after which she married Richard McDermott and adopted Dylan who is famously known as the actor-Dylan McDermott. Flocking together all the poignant memories of her childhood when she was being raped and brutally beaten by her own father, she headed off on an odyssey as a feminist to create the two revolutionary movements- V-Day and One Billion Rising which are a kind of global protest campaigns to cease violence against women, promote justice and work towards a creation of a fairer sex. V day was born out of the famous Eve's play "The Vagina Monologues'' which is more than just a play, illuminating lives of women by removing the embarrassment women feel about their body, specifically  about their 'vagina" and to teach them the significance of taking pride in the women sexuality. The Vagina Monologues is a striking play about sex, abuse, menstruation, menopause, orgasm and birth all centered around "vagina" considering as a tool of women empowerment which has been translated into 48 languages and has been performed in 140 countries. Today, V day where "V'' proudly stands for Vagina, Valentine and Victory is a much celebrated movement which has worked to educate women and working its way out to end violence against women.
Similarly, One Billion Rising also started under the large umbrella of V- days which is reminiscent of the fact that how one in three women will be beaten and raped in their life has organized its events in more than 190 countries and still continues to count. This prominent activist is a famous playwright and performer too. Her famous play includes Here, Necessary Targets, The Treatment and The Good Body. She has even written some of the bestseller books such as Insecure at last: A political memoir, co-edited A memory, A monologue, A rant and A prayer and her recent work is I am an emotional creature: the secret lives of girls around the world. Eve has even made some of the most exemplary movies like Until the violence stops, What I want to my word to do you: Voices from inside a women's security prison and Fear no more: Stop violence against women. No doubt women form the protagonist in all her work for she acts as an aegis of women power and strength in all her endeavors. Eve not only wants you to join the march for a fairer sex but also wants you to be candid about your pain, abuse, torture, affliction and miseries. Yes, open up your heart out and let go of all what you have tolerated for now is the time to take gloom with a pinch of humor. Unite your "vagina", come out of your shell, and join one of the big revolutions for now we should be proud of our sexuality, the female identity. Listen to me all the lovely ladies out there; get your attention out here. This is what Eve Ensler has to tell you- "Cherish your own solitude. Take trains by yourself to places you have never been. Sleep alone under the stars. Learn how to drive a stick shift. Go far away that you stop being afraid of not coming back. Say no whenever you don't want to do something. Say yes if your instincts are strong even if everyone around you disagrees. Decide whether you want to be liked or admired. Decide if fitting in is more important than finding out what are you doing here. Believe in kissing."
————–
About the Author: This article is contributed by Vanshika, our Intern. Vanshika is pursuing her graduation in economics from Shaheed Bhagat Singh College, Delhi University. She is a feminist at heart who wants to make a difference in the way this world perceives women. An avid writer who also does theatre, she really wants to reach to the masses and stand up for what she believes in- WOMEN EMPOWERMENT.