Noshi's Journey as a Transwoman—A Story From Pakistan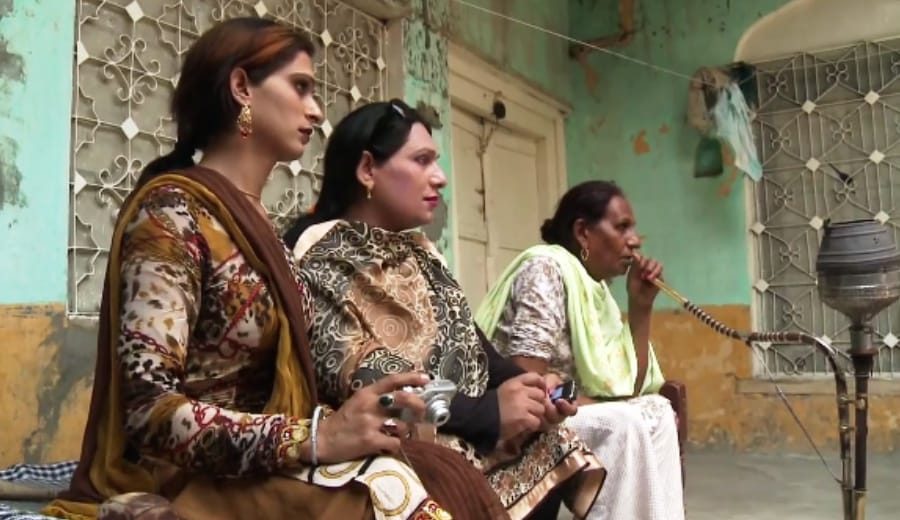 "A person can change their hobbies but cannot change their nature." These words were said by Noshi, a 45-year-old transwoman previously known as Farrukh Naeem.
Noshi grew up in Shahdara Town, Lahore and she was considered a smart student of her class in 1970s. She grew up studying well in the school and earning excellent grades. In matriculation, she had taken up science and stood first in her class and town by scoring 80%.
In the days when Noshi was young. there was no concept of tuition or even explaining math formulas in detail and if any student had a question then they had to find the answer themselves.
After completing her matriculation, Noshi got enrolled for a course to become a medical dispenser from Mayo Hospital, Lahore. It was in those days that Noshi told her parents that she was never a male rather a transwoman and this was the time when Noshi's life started to change.
Her parents did not accept her for who she was and started to pressurise her and beat her to remain silent. Noshi knew that she was different but no one came forward to support her. Her father did not allow her to study further or even to meet her friends. She was forced to stay home and was not allowed to even watch TV.
Life was hard for her but the worst part was that her own family was making it harder for her. She even tried to attempt suicide but failed. After that Noshi left her home to find a place where she would be accepted the way she was. And finally she found a place where she was accepted and respected as well.
After she joined the trans community for the first time, she felt happy as a human being and had a sigh of relief. She had made many friends there but missed her family. She had lost her family and her childhood. The main problem was that she couldn't continue her education in her place as her father refused to give her precious degrees and documents.
Noshi had no regrets and had not looked back in her life until when she heard that her mother was diagnosed with Paraplegia. There was no one in her family to look after her mother so, she moved back to her house. She looked after her mother completely and her father tolerated her only because he had no other choice but to allow her to take care of her mother.
Noshi's father was a well known school headmaster in that area. When Noshi had returned back to her home to look after her mother her father didn't even look at her or smile at her. After the death of her mother Noshi moved back to her trans community. At the age of 30 she used to perform in various functions and earn a living but as she grew older she was not getting work pertaining to dancing and was forced to beg.
Currently, she is living in a one room house which is open to anyone who is struggling. Noshi gives lessons in her trans community as they have very limited options left with them in life so they should school themselves and work hard to earn a living. Firstly, people don't accept trans community people on their terms and secondly those who talk in favour of them turn their backs as soon as they find someone from their community as transgenders. She feels these are the reasons which forces the people of trans community to leave their homes and start afresh. She often thinks that her old classmates who were not so good in studies will be earning well and she being a class monitor and also a good student is finding it difficult to earn a living for herself because she is born different.
————
ABOUT THE AUTHOR: This article is written by Aishwarya Seetharaman, our intern.