Female Genital Mutilation- A Sad Reality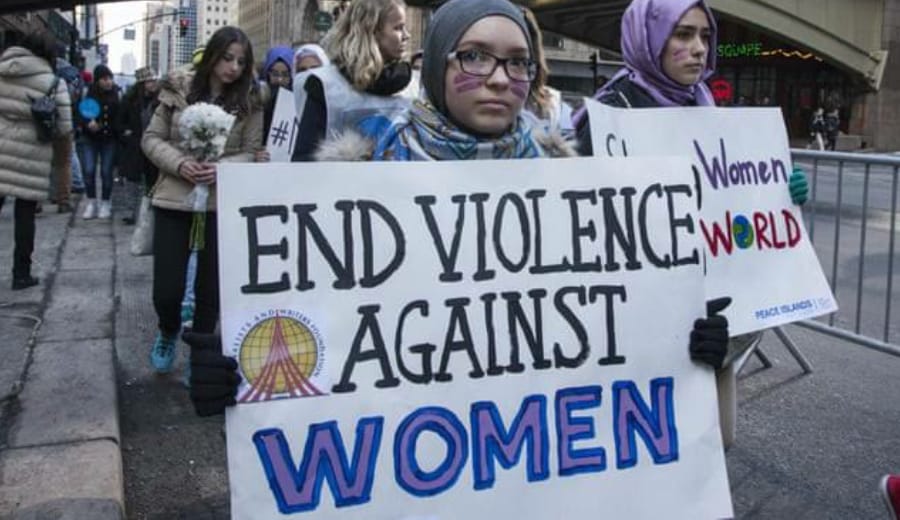 We have heard of numerous crimes that are perpetuated against women- rape, sexual harassment, domestic violence and acid attacks. But one of the lesser-known injustices against women that are prevalent in various countries including India is Female Genital Mutilation.
Female Genital Mutilation, more commonly known as FGM can be defined as a destructive operation, during which the female genitals are partly or entirely removed or injured with the goals of inhibiting a woman's sexual feelings. It is mostly carried out on young girls sometime between infancy and age of 15, and occasionally on adult women. FGM is usually performed by professional circumcisers, women enjoying a high reputation in their societies. But, it is also undertaken by traditional midwives and occasionally by healers, barbers or nurses or doctors trained in medicine. The procedure is usually performed without anesthesia and under unhygienic circumstances. Knives, scissors, razor blades or pieces of broken glass are used as instruments among others. FGM is of many kinds. It involves partial or total removal of the clitoris (a sensitive and erectile part of the female genitals); partial or total removal of the labia minora; narrowing of the vaginal opening through the creation of a covering seal, by cutting and repositioning the inner, or outer, labia and all types of pricking, piercing, incising, scraping of the genital area. FGM is practiced due to a variety of reasons. It is often considered a necessary part of raising a girl properly, and a way to prepare her for adulthood and marriage. In many cultures, FGM is considered a tradition, which is often used as a defence for its propagation. In some regions, it is a social convention and leads to societal pressure, forcing people to conform to this practice, which in turn makes it a perpetual phenomenon. FGM is correlated with traditional ideals of femininity and modesty, which embrace the perception that girls are 'clean and beautiful' after removal of body parts that are considered 'male or unclean'. However, it is pertinent to note that no religious text propagates this process. According to WHO statistics, about 150 million women and girls are affected by this heinous process, which has no scientifically proven benefits. Most of us may think that this process is limited to backward and primitive societies of Africa, but as per the World Health Organization (WHO, it is also prevalent in the Middle East, in South-East Asia, and also among immigrants in Europe. In Europe, the number of mutilated women or girls and women threatened by FGM amounts up to 500,000.
This process is not alien to India. In our country, it is widely practiced by the Dawoodi Bohra community, a sect of the Shia-Muslims. Some women believe that FGM is necessary to ensure acceptance by their community. The justifications for this process in India include preservation of virginity, enhancing fertility and improving sexual pleasure for the male. Contrary to the popular belief in many societies, FGM is extremely harmful to the health of women. Instantaneous problems can include hemorrhage, tetanus, urine retention, severe pain, shock, open sores in the genital region and injury to nearby genital tissue. Long-term consequences are recurrent bladder and urinary tract infections, cysts, infertility and increased risk of childbirth complications and newborn deaths. The dreadful process is carried out in large proportions in about 30 countries that include Egypt, Somalia, Burkina Faso, and Indonesia etc. It has become a shocking and sad reality of our society. Since this process is still being practiced in the 21st Century something needs to be done to eradicate it. In 2012, the United Nations General Assembly adopted a resolution on the elimination of female genital mutilation. WHO focuses on creating knowledge about the causes and consequences of the practice, how to eliminate it and formulating guidelines and training to ensure that professionals can provide medical care and therapy to girls and women living with FGM. According to a UNICEF report, 24 African countries have legislations or decrees against FGM. Other nations like USA, UK, Canada, Italy, New Zealand and France also have specific laws criminalizing it.
Research has shown that in the countries where there are stringent laws to deal with it, the prevalence of FGM has decreased. However, there is no such law to deal with Female Genital Mutilation. A specific law is the need of the hour to deal with FGM. An atrocious practice like FGM is another reminder of the violence meted out to women in India. It needs to be eradicated for the larger good of our society and that too, soon.
————–
About the Author: This article is contributed by Kudrat Agarwal, our Intern.