Why are homemakers so undervalued?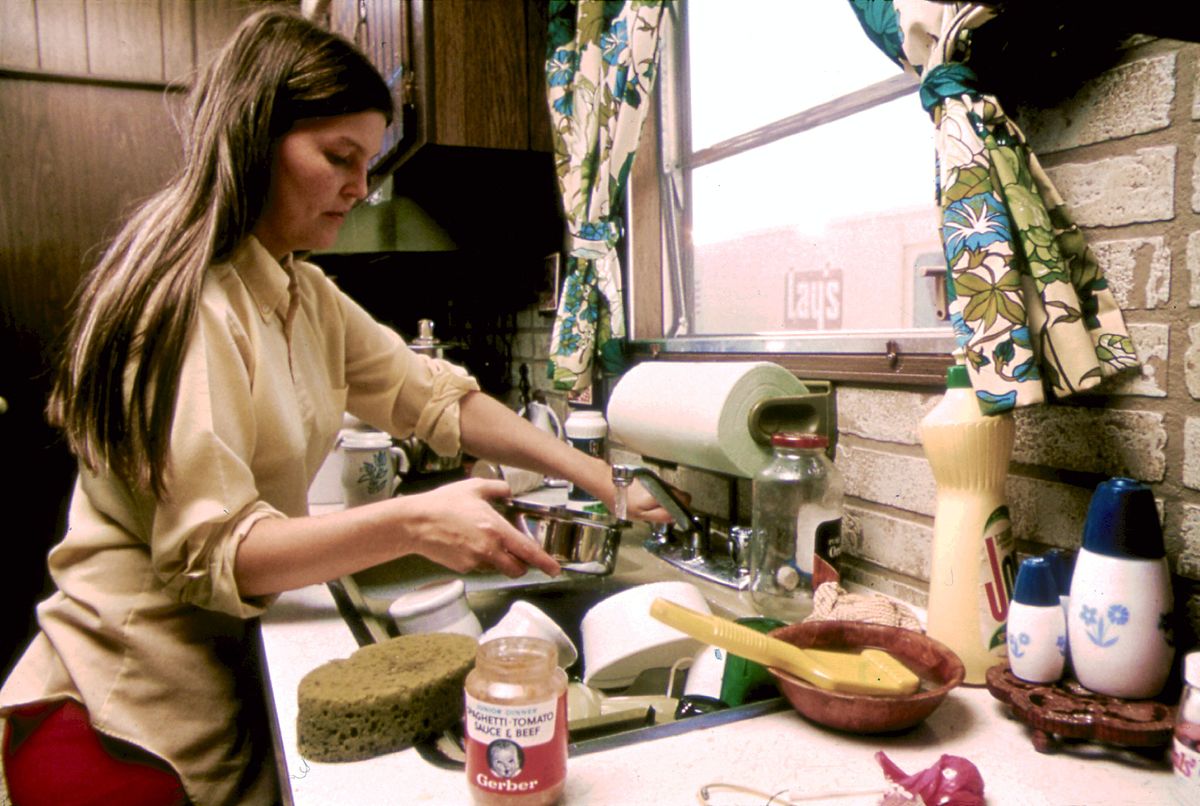 To start with, the article will assume that the homemaker is a female as this is the norm in our current society. Women spend 84 percent of working hours on unpaid labour. They have no social or public recognition; even worse their families fail to recognise their work. In a very lame language, it's often said what a woman who is a homemaker sits at her home the whole day. Truly heartbreaking for the ones who work day in and day out to make other's lives easy.
When a man comes home, everybody including his wife feels "Oh, he was out since morning doing so much work, he must need food and he must need rest." What about the same wife who has been working tirelessly since the same time or even early in the morning? Does anybody care if she had her meal or if she could have her meal and rest in the process of giving the same things to all the family members at the same time?
Aeons ago; the word mom was made synonymous with duties with endless and thankless sacrifices. Tag of a superwoman was attached to the females of our society instilling that they can do anything and everything; hence, it was no big deal. Society has put women on a pedestal where it is ok, infant absolutely necessary for women to do unending jobs back to back throughout their day (and also at nights sometimes) without even a frown on their faces. Women are conditioned in a way that they themselves don't realise or want to realise their abilities, their worth, value of their work and their own needs in the process. On the contrary, they are always demeaned if they bring up the subject of self worth and self reliance. How unfair?
Coming to some modern day homes where a man is a homemaker. First of all, it is really appreciable that there are people who have come forward to make a change but at the same time we are praising these people, these men; to do exactly what their female counterparts have been doing for generations. There are news, posts, reels on how some of our men are making these compromises to support their wives.
The questions to be put up here are:
Why did we, as a society, ever lack the same appreciation and the same recognition for our women who also have been doing the same thing with the same dedication towards their husbands and families?
If a woman is told to be lucky enough when her husband supports her, why the same man can't be lucky for the support he gets from his wife?
Why is all the praise and appreciation one sided, either when it comes to the outside competitive world or when it's about taking a back foot to support your better half?
There is no world without our dear homemakers, who are women of our society; and in some cases men as well. It's time we cherish and celebrate them. People who recognise their efforts will say, "homemakers run the world". Thinking deeply, how true that can be!
————
ABOUT THE AUTHOR: This article is written by Kanika Arya, our Guest Writer. Kanika Arya has been working in the field of content, advertising and marketing for 5 years. She is also a homemaker and stay-at-home-mom. She is an excellent content curator and poet.