Career v/s Men: Which one will you choose?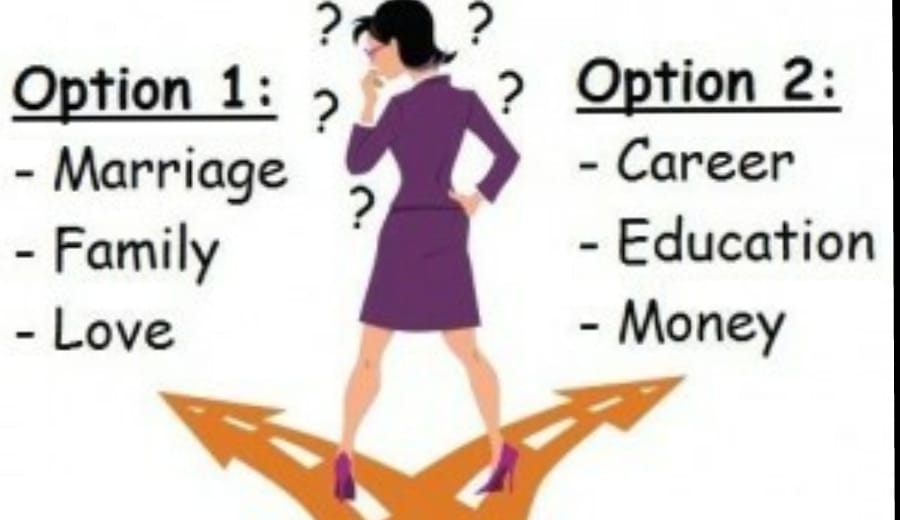 ''Some women choose to follow men and some choose to follow their dreams. If you are wondering which way to go then remember your career will not wake up and tell you that it doesn't love you anymore''- Lady Gaga
After reading this, I fall from the realm of my winsome state of love to the ground of reality with a thud thereby causing a noise. Can you hear it? Did it wake you up? Well, it did wake me up. What makes a woman? Her beauty? No, think beyond it. Her charm? You are still missing it. DREAMS!!Yes this is it. From the commencement of her life –the little kid in her kindergarten, the teenage girl completing her assignments, a much mature girl in her college days, a woman rejoices her dreams for she weaves them inch by inch, day by day…. But then one fine day, her dreams even fall with a thud as they come crashing down thereby causing a noise and waking her up from the realm of her imagination. She is made to sacrifice her dreams for umpteen reasons ranging from marriage commitment, caring for family and children or bombarded responsibilities which account for the rest. Fortunate are the ones who have could transform those vivid and lucid dreams into reality yet there are a lot of them who couldn't. So, if you have been waiting since long and pondering that your life will change by chance then it probably would not for it will probably change when you will wake up. Come out and realize your passion before it's too late, find the purpose of your life before you reach the death bed and achieve it before life takes away your last breath. Pack your bags if travelling is your call and go out to explore. If dancing used to make you happy then start it again. And if writing could cheer you up then just pick the paper and pen. Remove the dust lying on those old degrees for which you studied hard and with it remove the dust of your reluctance. A woman is a sutra of beauty, a chaste lover and a responsible home maker yet I would say add another feather in your hat of those of your dreams.
So face the sun, feel the heat and start working on making a change in your life. Career v/s Men: Which one do you think you choose now? Do write to us below.
————– About the Author: This article is contributed by Vanshika, our Intern. Vanshika is pursuing her graduation in economics from Shaheed Bhagat Singh College, Delhi University. She is a feminist at heart who wants to make a difference in the way this world perceives women. An avid writer who also does theatre, she really wants to reach to the masses and stand up for what she believes in- WOMEN EMPOWERMENT.