Born Without Legs, She Decided To Not Let That Stop Her From Becoming A Model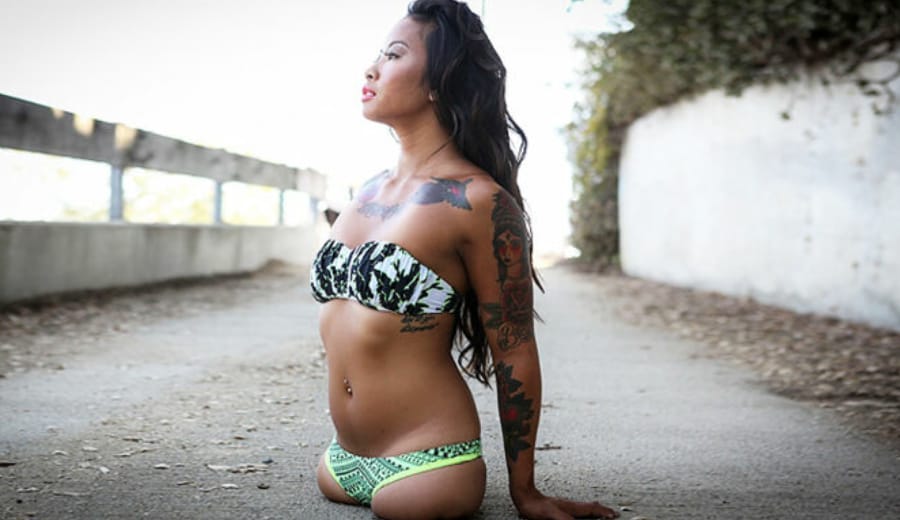 No legs, no limits! Are you ready to get inspired? Read on! Kanya Sesser, 23, was born without legs. She was adopted from an orphanage in Thailand after she was abandoned on the steps of a Buddhist temple at one week old. The surfer, skateboarder and lingerie model is also an athlete. When she turned five-years-old, Jane and David Sesser saw her in an international article helping vulnerable and abandoned children find families. As soon as they saw her, they said they knew that they wanted to adopt her. For her, nothing is impossible!
Today she is a confident lingerie model who earns $1,000-a-day! Apart from posing in sexy lingerie, Sesser is also an athlete and is training for the upcoming Paralympics in South Korea. Making disability her plus point, the model has bagged assignments with posh brands like Nike, Volcom, Billabong and Rip Curl Girl.
She doesn't need her legs to feel sexy. "I'm different and that is sexy. I don't need legs to feel sexy. I like expressing myself in a different way than people usually see. This is just who I am," she says.
She will be seen in CBS's new series called 'Code Black' and will also be an author after completing a book. Sesser is a perfect example of true grit which can overcome any obstacles that come in between their dreams. Hat's off to that tough spirit! https://youtu.be/ZS-Xurtbe6M