Behind the Closed Door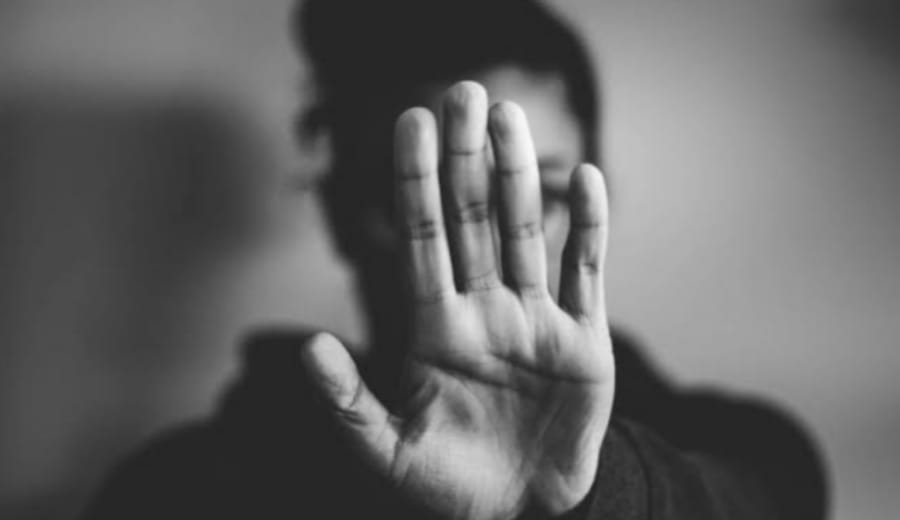 A solid teak door with golden beading stands upright on the front of the house. This 'door' is the only medium of communion for her with this world. If it's closed everything remains intact within the boundaries of the house, the beans are spilled when this door opens. So what happens behind the closed door? She is being thrashed by a barbarous 'behind the closed door'. Each day, she is being caressed by broken whisky bottles that leave crimson imprints on her body. A fist knocks her face down every day. Bruises are made by the hands of her beloved which make her bemoan even more. While the world sleeps on the rosy bed of dreams, she faces the torment of her husband's wrath. An egregious man captivates her body at the midnight hour and vehemently holds her in invisible shackles of agony. After smoldering her neck with the cigarette, he deserts her in a quagmire. When the rays of sun descend early morning; he makes his way out leaving her in a marooned and wretched state.
He loses his control every day, his anger takes over him each night and she becomes his object of abuse-physical, verbal, emotional. Gradually, she ends up in a doomsday of nervous agitation. She shrieks 'behind the closed door' only to discover that no one hears. She cries louder 'behind the closed door' but no one listens to her laments. I just have one question that lingers in my mind-Was the door too strong or the world around was too weak? We never dared to hear her voice. We never knocked on her door to offer help. We left her on the verge of death. Eventually, a batterer made her burn out in the flames of death. And what happens behind the next closed door? We watch the news of another woman who became a victim of domestic violence. We keep away the newspaper whose front headline roars loudly, 'man burns his wife alive'. We shun the tragedy of someone's life by just shedding tears and feeling guilty for her. We conceal the true facts in the name of household stories which are beyond our control. Statistics reveal a horrifying story of Domestic Violence-one in every four women experiences domestic violence in her lifetime. An estimated 1.3 million are victims of physical, sexual and verbal abuse every year. Don't shock yourself by such facts instead raise your voice for someone. Open the closed doors for someone. Listen to those unheard voices and laments of someone. Knock the door harder so that it breaks and with it breaks the cruel beast of domestic violence.
In the words of S.M.Stirling- ''Now let's move on to the subject of how a real man treats his wife. A real man doesn't slap even a ten- dollar hooker around, if he's got any self respect, much less hurt his own wife, much less ten times over the mother of his kids. A real man busts his ass to feed his family, fights for them if he has to, dies for them if he has to. And he treats his wife with respect every day of his life, treats her like a queen-the queen of the home she makes for their children.''
————–
About the Author: This article is contributed by Vanshika, our Intern. Vanshika is pursuing her graduation in economics from Shaheed Bhagat Singh College, Delhi University. She is a feminist at heart who wants to make a difference in the way this world perceives women. An avid writer who also does theatre, she really wants to reach to the masses and stand up for what she believes in- WOMEN EMPOWERMENT.