5 facts to know about history making Dipa Karmakar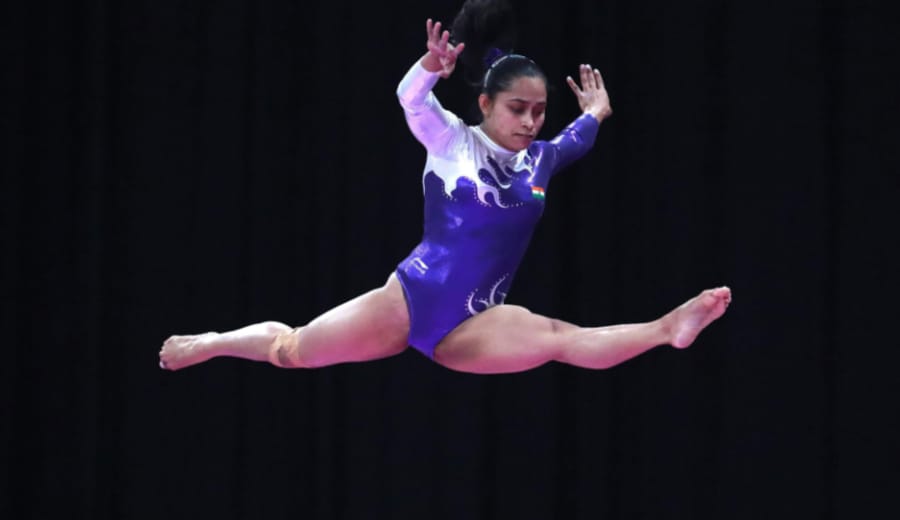 Dipa Karmakar, who hails from Tripura's Agartala, made history by becoming the first Indian woman gymnast to qualify for the Olympics, held this year in Rio. Considering only 11 male gymnasts have represented India at the Olympics, we swell with pride knowing Dipa will be the first Indian woman gymnast present. She also happen to be the the first ever Indian gymnast to qualify for the quadrennial extravaganza after 52 years!    As she readies to go from 'qualifier' to 'medallist', we highlight ten things about the 22-year-old from Tripura. It was in 2014 that Femina got a chance to speak to this amazing 22-year-old! We share with you five things we found out about her here. Have a look:
1. Dipa Karmakar's father is a weightlifting coach and served half a decade in the Andaman Islands training athletes. 2. Dipa had a flat-foot, which is not suitable for gymnastics. It was her coach, Bishweshwar Nandi, that really trained her to get the curve in her feet. 3. Dipa Karmakar was nursing a slight ankle injury in Glasgow at the 2014 Commonwealth Games but still scored 15.100 in the vault event to bag a bronze. Before this attempt, she stood eighth. 4. Dipa Karmakar began working in gymnastics at the age of 5. Up until the Commonwealth Games in Delhi in 2010, she had been practicing and competing on irregular sized landing mats (10cm as against the norm of 30cm). 5. Dipa Karmakar won the Junior Nationals in Jalpaiguri at the age of 14. We congratulate Dipa on all her achievements, and can't wait to see her representing India at the Rio Games 2016!