10 WOMEN WHO BROKE THE STEREOTYPES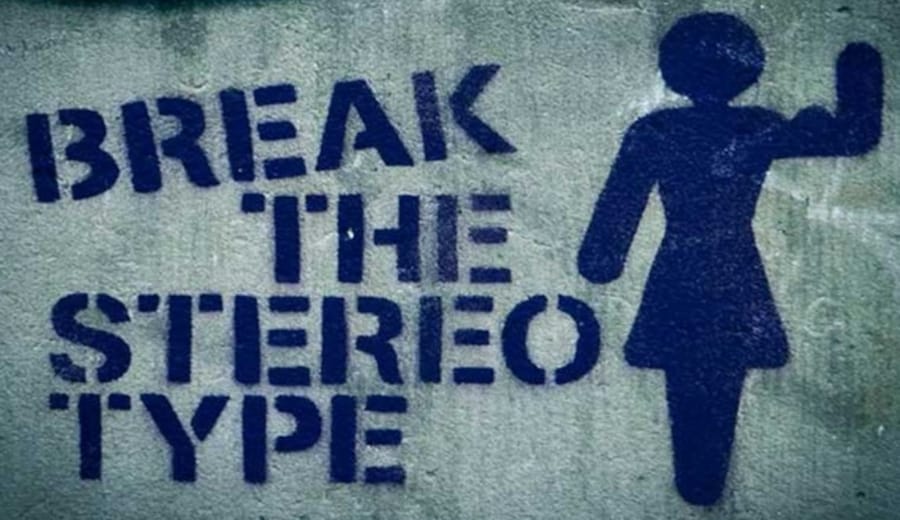 The word 'women' is not merely a group of letters. It stands for our societies stereotypes associated with the female human being. Submissive is what she is supposed to be! A woman is someone who wears makeup, one who is supposed to serve food and take care of babies, one who do not have enough mind to acquire technical skills and much more. These stereotypes get attached to women's existence by birth and for the rest of the lives they carry the burden of it. But there are some ladies for whom sky is not the limit; ladies who made us proud on our individuality and who dared to break the stereotypes.
1) Mary Kom:  People often say women can't work after getting pregnant. This Indian boxer proved it all wrong. After having a son and a pair of twins, she not only continued her profession but won many awards and made India proud.
2) Kiran Bedi: Kiran Bedi—An Indian politician, social activist, former tennis player and retired police officer. She was the first woman IPS officer of India who won president's police medal in 1979. She was also a recipient of Magsaysay Award. Now, who says women are meant for household work only?
3) Ira Singhal: Women don't have a mind. Right? Then how did this young lady top the civil services examination. Infact amongst the five toppers of the exam, four were women. And I am not kidding.
4) Prerna Ramappa: Very few people know about her but her efforts are nowhere less to break the stereotypes. She is the only female BMTC bus driver from Bangalore. She is often called daredevil by her colleagues. No point to get scared guys, women can be a safe driver.
5) Sushmita Sen: The miss universe—Sushmita Sen muted all the lips. Who says women need men for survival? The actress adopted a baby girl in 2000. Later in 2010 she adopted another baby girl who was three month old. Marriage was never on her to-do list. She surely believes that she is capable of taking care of her kids alone and we have seen that too. Kudos to Sushmita for breaking stereotypes.
6) Bachendri Pal: An Indian mountaineer who contradicted the equation of men = physical endurance by becoming the first women to reach the Mount Everest summit in 1984. A tight slap to all those who say women don't have strength.
7) Suhasini Mulay: "Girls should marry by 30, otherwise nobody will marry them and they will have to remain single for their whole life". This age related stereotype was broken by this actress who not only married at the age of 60 but also used the internet to find her Mr. Right. Ahaan! 
8) Konkona Sen Sharma: This actress proudly gave birth to a baby boy prior her marriage. She was not ashamed of this and even in the darkest phase of her life, while she was about to break up from her husband Ranveer Shory, she stood strongly and stayed intact with her mental strength.
9) Mehvish Mustaq: This intelligent girl from Jammu and Kashmir made an app called ' Dial Kashmir' for Android phones and thus, metaphorically stroke the faces of those who say women don't have mind to acquire technical skills. Her app has more than 20,000 downloads on playstore.
10) Durga Shakti Nagpal: The fearless IAS officer who launched a massive drive against corruption and illegal sand mining within her jurisdiction of Gautam Budh Nagar was Durga Shakti Nagpal. She did this because women definitely have the power to stand against the wrong. They are not submissive. So next time, before attributing women to any kind of stereotype just keep in mind these wonderful ladies and even more achievers like these. Mind you, these are not exceptions. There are a whole lot of women like these. Proud to be a WOMEN!!!!    
————–
 About the Author: This article is contributed by Vineeta Khemka, our intern.