'I dreamt of the world where education would prevail' – Malala Yousafzai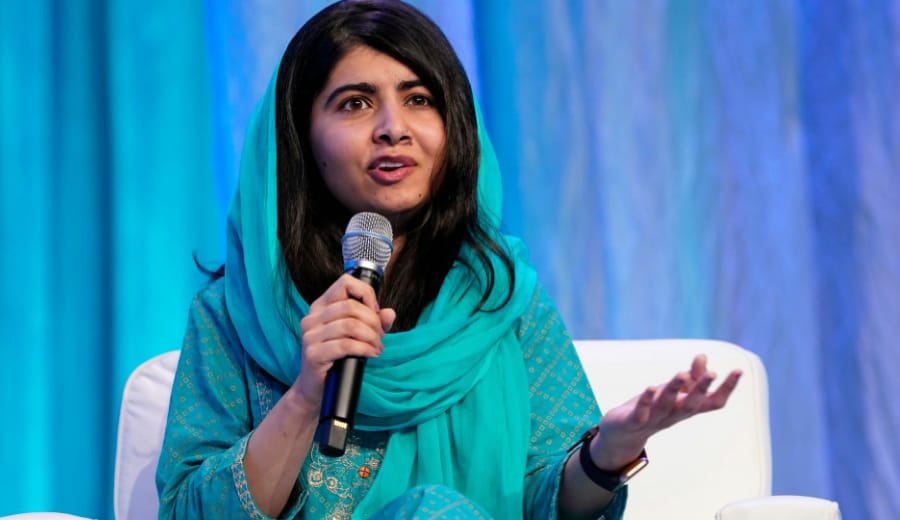 "The things that we take for granted, someone else prays for them. As a human we have a proclivity of always taking up things for granted as we feel we will always have them. It's a part of human nature that we don't learn the importance of anything until it is taken away from us. In Pakistan, when students were stopped from going to school at that point of time they realized the importance of education and how education is a powerful weapon for women." A girl who stood up for her education and was shot by the Taliban for doing so was a petite girl, Malala Yousafzai  who not only inspired thousands of people around the globe but has even sparked a movement for young people to help them in raising their voice.
Malala's story begins when the Taliban first began to establish their rule in Swat Valley; although their discrimination against women wasn't highlighted until 2009, when the Taliban began attacking girls' schools in Swat. This sparked Malala's fight for her education and she defied the Taliban by delivering speeches in the media and giving interviews regarding the issues in Swat. However, Malala's actions were opposed by Taliban authorities and one day on her way back home, a man boarded the bus Malala was riding in and demanded to know which girl was Malala. Her identity was revealed when her friends looked towards her and the gunman shot Malala – hitting her in the left side of her head. The bullet then traveled through her neck, and a small part of her skull had to be removed in order to save her brain from swelling. Despite this incident, Malala recovered soon and now she is currently living in the United Kingdom. This incident has not deterred her spirit as she is still standing up for women's rights and the right to education for all. Her efforts have ignited the sparks of her fight for women across the globe. The essence of her beliefs is that "why should we be silent? why don't we speak for our rights? why don't we tell the world what is happening?
Malala is also the youngest person to be nominated for a Nobel Peace Prize for her contribution towards the society. The Malala Fund was founded by Malala, Ziauddin Yousafzai (Malala's father, who is an educator and a social activist), and Shiza Shahid, who is a social entrepreneur and an activist. The Malala Fund's is an integrated approach to empower girls through education which consists of three pillars: to amplify voices of girls both regionally and globally, to advocate issues regarding women and education in international and national media and to invest in community centered solutions to combat key issues that people encounter in their daily lives. We all should fight and stand for things we believe in as we all own to ourselves to accomplish our desires and to raise our voices so that those who are silenced can be heard.
        —————– About the author: The article has been contributed by our intern, Lovishniakri Sekran.