This Is How Much More It Costs To Be a Woman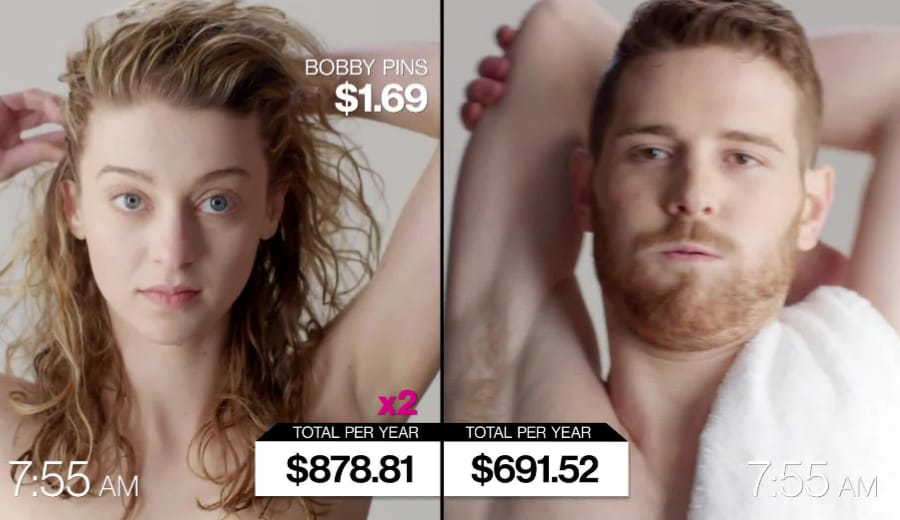 Given that women wear makeup and most men don't, it's not surprising that women often spend more money on their morning routine.
But this video from Glamour comparing the cost of a "typical" woman's morning routine to a man's will probably beat you off if you realize what's happening.
They calculated these amounts based on the average amount both spend on products in one year.
The video also shows that it becomes apparent that the "gender tax" is still alive and well.
And, if you're unfamiliar, a report from the New York City Department of Consumer Affairs found that, on average, products geared toward girls and women cost 7% more than similar goods for males.