The Mother Daughter Bond!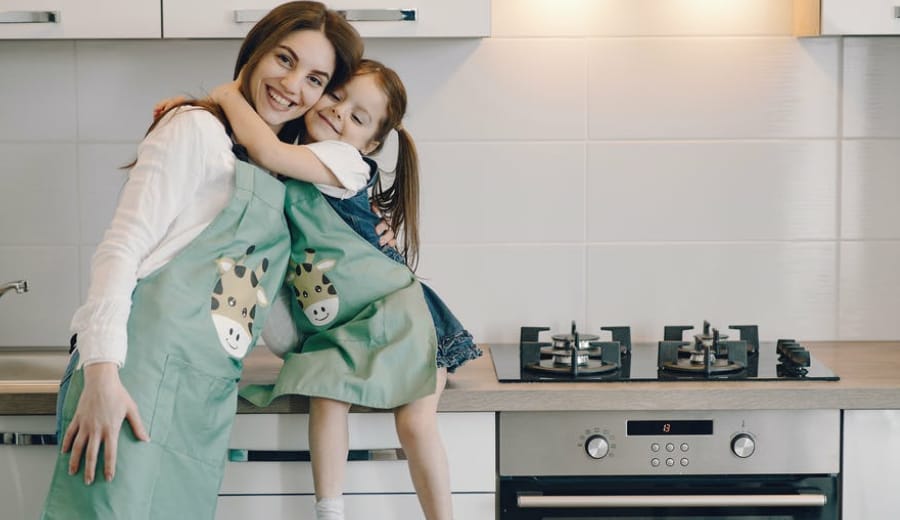 Relationships are always special. With love, affection and care, they make survival interesting and happy.
Mother and female child share a special bond indeed. May be, mothers get a good companion next to their husband to share their feelings with and, girls get a trustworthy partner to share her crushes and proposals with. This bridge starts it's construction from the day a girl is born and continues life long. Sometimes this bridge goes really smooth while other times it gets hurdles and makes travel difficult. What occurs in real?
Imagine, a girl is born. Her mom gets immense pleasure and  feels like she has got a priceless possession for lifetime. She adores her, loves her and cherishes her with care. She applies cute makeover, dresses her like an angel and clicks pictures of her. She portrays the kid's image in her heart as a doctor, singer, engineer and etc. Even before her kid starts keeping steps on her own, mom builds a dream palace for the little princess. When the princess starts her schooling, it is the mom who cries the most because of missing her. Though she gets convinced at the end, the initial stages are really crucial.
The little princess returns from school and narrates all the happenings of the day. Mom feels proud and listens everything patiently and helps her baby grow. This continues for one or two years till the princess gets engrossed in her studies. As she grows, her academics pressures her and the conversation gradually comes down. Keeping aside her childhood let us take a leap towards her life after 10 years of age.This is the age where everything starts changing. In short, lack of a mutual break occurs. Mothers become more cautious towards their girls. They tend to give more care and affection in an attempt of helping their daughters choose the right path. In turn, daughters become rebellious as they feel like their freedom is being snatched.
Here the clear sunny sky starts getting darker.The understanding and mutual bond starts breaking at this point. In deeper context it is not a break, a small crack likely.Truth is that, after a few years it automatically gets repaired. But the struggle between the duo in these years becomes so severe that dads get stuck up. Starting from dark lipstick to the pointed high heel, misunderstandings occur everywhere. Either of them adjust or loosen their grip for another. At Last both become happy or at least pretend to be.Some go for counselling( severely affected people) . In all these cases the point is they want to save their relationship and somehow they live with those flaws. Only a mother and daughter can have these kinds of attachments. No one else are capable of living beneath hurdles.
Another trial for a big separation occurs once the girl goes for a job. Separation on one side while satisfaction on the other side, here the clouds become pleasant and clear. Now girls become much more dependent on mothers to share their work pressures and the money she is earning with. And now too mothers remain cautious and daughters expect freedom. But now things get smooth and sweet. May be the maturity and understanding level has gone up, or they both feel more comfortable with each other now. Next comes the big day marriage.
Once marriage happens their bond reached an entirely different level. Daughter understands life completely and now, their expectations and dreams are totally independent. Their families become different too, actually. Yet a special bond prolongs throughout their life time. And that is why their relationship is always special. The best solution for all issues between them is 'just speak out'.
Kudos to this beautiful relationship on earth….
———-
ABOUT THE AUTHOR: This article is written by Aditi Nath, our intern.