Love EveryBODY!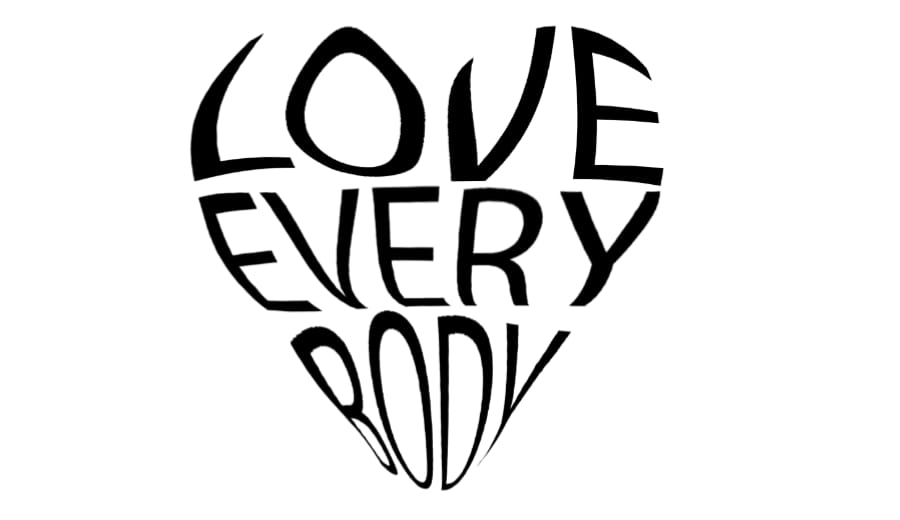 The phenomenon of a woman's body as lived throughout the different stages of her life is remarkable because "woman" is always the object of the seer who is male. The female body is considered more biological and carnal. Frailty, prudery and sensuality are various forms of female embodiment. As a young girl, one is considered delicate and needy of protection. At puberty her body becomes a source of horror and shame. She develops breasts and starts to bleed. She is tormented by ogling eyes walking down the streets. Women regret the female body, some wish to be male and others just want to get rid of it, so that they can stay like "free spirits". 36-24-36, size 4 and 0 figure are the highly valorised vital statistics, which a woman must have in order to be desired!
A woman is supposed to be sensuous. She is worthless if she cannot arouse and "please" the male.  Your body is not an object of desire or sex, so one must not produce one's body as an object for others. The society makes a woman undergo tremendous stress by making her body and bodily issues, the only agenda of her life. Wear loose clothes if you are voluptuous, get some curves if you have a straight body outline, reduce weight to get married, be cautious of stretch marks, run for you have fat thighs, your calves are ugly, you have belly fat, your hips are huge, you have a small butt "like that of a man", you are busty, you are flat. These "expectations" are never ending because the society is traditionally engineered to objectify you and notice you as it likes. Your body is material, it is flesh and it should be celebrated as a source of pleasure, fertility and empowerment. A little flab or cellulite is just okay. An hour-glass does not personify your body. Know your body well. Exercise to keep your body "fit" not to keep it in "shape".
Do not torture yourself with heavy work out, just  give your body a little play time. Stretch every muscle to refuel it with energy, pamper your body with indulgence at times. Let your body empower you. Be that "subject" who loves her comfort zone and commands her sexuality. Feel free and carry out yourself with confidence. Never let anyone make you feel ashamed of yourself or of your body. Sensuality is very subjective to individual. So care not, if you don't have a "perfect figure", for you will always be attractive and sensual in your own unique way.
———— About the Author: This article has been contributed by Aqsa Zaidi, our intern. Aqsa is a Botany Hons. Student from Hindu College, Delhi University. She feels it's her constant struggle and effort to understand and redefine independence and equality in its purest form through her writing . Believing in women and youth empowerment, Aqsa wants to induct the same in her readers.