Is Your Husband Cheating On You? Get The Guts To Kick His Ass!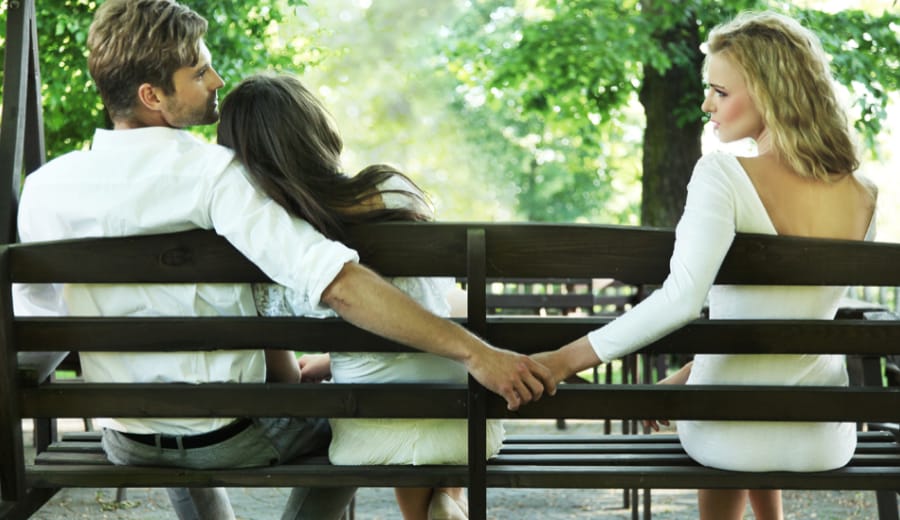 It is extremely painful if you find out that your husband, who claims to be the utmost loyal and devoted to you, cheats behind your back but you just cannot blame the entire male population for that. Agreed?
But keeping a check on your husband when he is behaving abnormally is wise enough & so you must not ignore any sign of spousal adultery. It is better if you rather come to know about the cheating, sooner than later, so that you can take the appropriate steps to address the situation. There are 5 ways to find out if your husband is cheating on you!!!
Notice his grooming habits : When you see that your husband, who never paid much attention on how he looked, suddenly starts being conscious of his appearance, while going out alone, that might be a clue that your man might be seeing someone else.
Notice his body language : If your husband no longer looks into your eyes while making a conversation, that might be because of his guilt, or if you notice that there is no longer any affection every time he touches you or hugs you or kisses you, its time to find out why!
Notice his behavior in front of his phone and laptop: If you see that your husband is spending too much time on the phone, attending calls other that those from his work, or spends all his time online, and behaves somewhat erratically every time you walk into him talking over the phone or using his laptop, this might be a sign that your dear husband has gone astray.
Pay attention to his excuses and lies : Women are sometimes called the human lie detectors. Its something about their sixth sense that gets triggered every time they are confidently being lied to. Watch our for your husbands' lies. If they seem frequent and unnecessary,they might be cheating. Also, notice if they are making too many excuses for going out. If he used to spend all his free time with you and that has changed and he no longer wants to spend any quality time with you, rather makes tons of excuses for going out here and there, ladies, there is something wrong!!!
Go through his stuff: This is not a very noble thing to do. Do this only if you are almost sure that he is cheating and you need the final piece of evidence. Check his phone, his wallet, go through his clothes. Be the Sherlock Holmes all you want, but be careful, if he wasn't cheating and finds out about this investigation of yours, your marriage is doomed woman!!!
All the above things said, if you really feel that your husband is cheating on you, confront him about it. Tell him that he can share anything with you, even his infidelity. Assure him that he can trust you with this indiscretion, and if he really feels shameful of his actions, he must apologize!Not getting divorced/separated from your husband because of family pressure & Indian society values & morals & blah blah, even when he is cheating on you has been the idea of the past. Get the guts to kick his ass, if he is cheating on you! Women, you can do it!  Cheating is a choice, not a mistake!        
——
About the author: The article is contributed by our intern, Deepsikha Bhowal.