HOLI- The Festival of Colors or an Excuse for Harassment?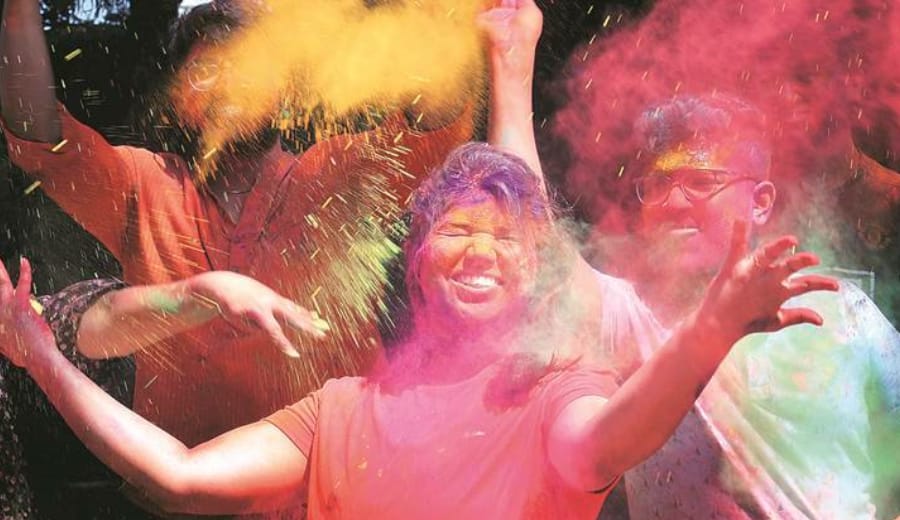 Holi is among the most celebrated festivals in India. Colors, water balloons, 'Pichkaris' , gulaal etc. are terms synonymous with the festival of Holi. One thing that is also famous during holi is consumption of "Bhaang". Bhaang is a subsided form of drug mixed with butter milk or curd. Bhaang is an alcoholic beverage. It gives the drinker a sort of high feeling making him lose his senses. Many of the molestation and rape cases reported during Holi are under the influence of Bhaang alone.
Another thing that largely contributes to women being molested during holi is the very popular and omnipresent saying, "Bura na maano, Holi hain!"; men can touch you anywhere, make you feel uncomfortable and unsafe, can apply colors to your body inappropriately and can get away with the simple excuse of "Bura na maano, Holi hain!" which literally translates into, "Don't get serious or feel bad, today is Holi!" Holi now a days have been characterized as the festival of "Misbehaving with women". With the increase in number of rape, molestation and harassment cases being reported around holi, it has become one of the most "unsafe" festivals. With the excuse of applying gulaal or colors, a man tries to pound himself over women. Touching inappropriately, hugging etc. are one of the many ways in which men tries to take advantage of the situation.
Pratima Mittal, a graduate from DU puts her Holi torture in words, "Last year on Holi, I was at my friend's place as my family does not live in Delhi. I had my exams, so I had gone to my friend's place to celebrate. She had a lot of other friends and relatives coming over. They had separate stalls for "Bhaang" and "Chaach", former for the men and latter for the women. Loud music was playing, everybody was drenched in colored water and hardly anyone was recognizable. As I started to dance, a young man came behind me and held me by my waist and started dancing. As I turned around to see who he was, he hugged me tightly and his face was covered in colors and he was unrecognizable. He put his hand on my face and slowly started putting color on my face and neck. I tried to resist but his grasp was too tight. I screamed at him to leave me, but my scream went down with the voice of loud music. Then, somehow my friend noticed that I was uncomfortable so she came to my rescue. That guy was my friend's married brother. The incident has scared me so much that I don't play holi anymore." Holi is a festival of spreading joy, cheer and colors. Let's not ruin it by all this dirty stuff. Banning Bhaang is not an option, so why not teach our sons and brothers to respect women and not take an advantage of the situation. "Spread joy, not filth." (name and details changed on request)
————- ABOUT THE AUTHOR: This article is contributed by Kriti Tiwari, our intern. Kriti is a media student from Mumbai. She loves to read and is passionate about writing and dancing. She loves music and is ever so curious to know more and more about the world.