Celebrities – Being a Woman!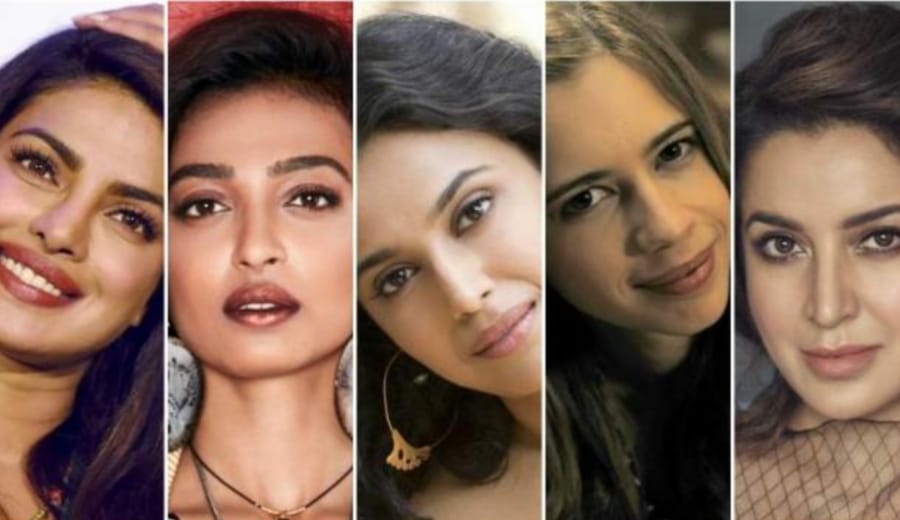 Kalki Koechlin
"I talk about my freedom,
I talk about my rights,
Yet I am just a woman
Not an activist ready to fight."
Madonna-"long hair ,don't care"
"I like to showcase my hairy armpits,
I don't like to wax
It's not a crime that I committed,
I just like to relax."
Vidya Balan-"I am happy with myself,but i think my weight had become a national issue."
"Am not skinny or size zero,
I like my body- my curves,
I am happy the way I am,
Why does it bother your nerves."
Malika Sherawat-"state of women in India is regressive and depressive."
"My country 's respect is important,
But so is the respect for women there,
I cannot praise my nation blindly,
When my sisters live in fear."
Beyonce-"Why do you you have to label yourself anything? I am just a woman and i love being a women."
"Am I a product or an object?
That I need to have a label with me
I don't need to be a 'type of woman'
Being just a woman is what I love to be."
Mindy Kaling
"My gender, my colour, my weight
Have nothing to do with my skill
My confidence comes from my talent
And it always will. "
      ———— About the Author: This article is contributed by Ashwarya Bhardwaj, our intern. Ashwarya is an Economics Hons. Student form I.P College for Women, Delhi university. For her, words are her weapon to fight against the evils and her writing is a medium to pour her heart out on issues of concern. She is a firm believer of girl power and is contributing her bit to empower it."