Are women safe in India?
India is a country where from ages, people believe that women are treated with great respect. But this is just a misconception. Our country got independence more than 60 years back but still Indian women are fighting for their freedom. The way people are behaving with women makes people think that: Is this the same country where women were said to be treated like the goddesses? Preaching young girls on 'ashtami' or 'navmi' or say doing 'kanjak poojan' has no point, if we don't give these young girls and women respect in reality. Whenever a girl walks by a group of men, the word that they often hear is "oye, Item". Is she really? The same people don't tolerate if somebody calls their family members (females) like that. But, why?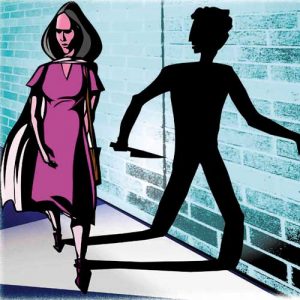 Also, the rape cases that we are witnessing, show us how cruel men have become. Most of the time influential people are indulged in rape. All they come out of this with their powers. But the victim, she lives her whole in the same trauma. Now this scenario has to change. The criminals with the rape charges must be punished. And the people who are fleeing out with their powers has to be arrested. The government should bring some strict policies regarding the safety of the women. Polices should be made available in all possible areas to ensure the safety of the women. Moral and spiritual inclination of education will impetus to curb the sexual desire of men and women and would not let them indulge in committing such a heinous crimes. This solution is an ideal solution which would need a more comprehensive support of all the stakeholders of societies. We need to take the action not by force but by will to make our country more secure and safe for our better halves and bring up reforms in the right direction so that women can also enjoy their freedom and rights.     ———— ABOUT THE AUTHOR: This article is written by Vijayanand A J , our intern.