7 Taylor Swift Eras Tour Outfits That Are As Iconic As Her
The most awaited Taylor Swift's world tour, "The Eras Tour", consisting the cluster of all her musical eras, from her self-titled debut album to recently released 'Midnights', is here. The concert is a journey, the pop star takes her audience through, with an incredibly well planned songs set list, including quick and majestic outfit changes to bring out guest appearances.
So, here are the seven outfits Swift wore that we found iconic.
1. Reputation era outfit, from Glendale, Arizona, March 17, 2023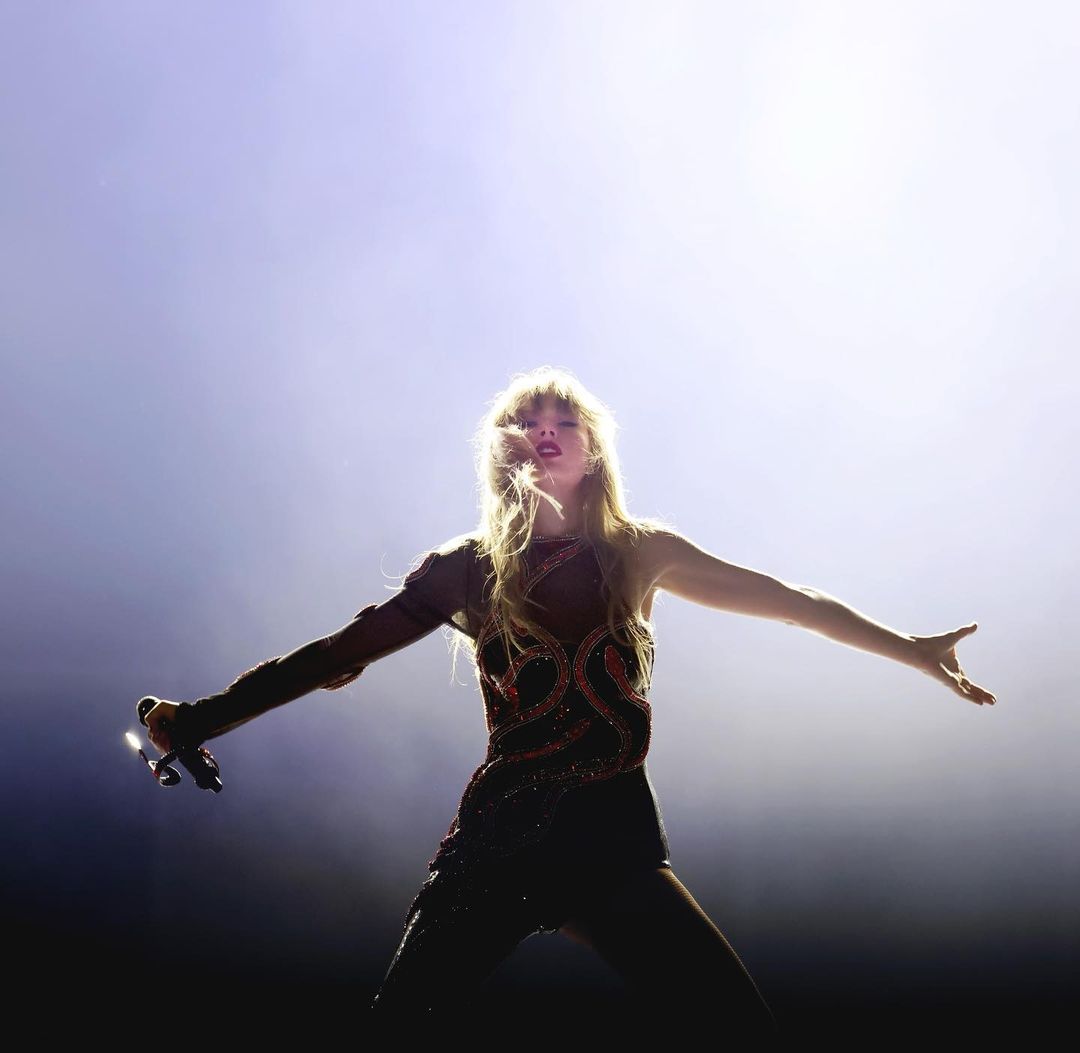 As iconic as her Reputation era was, the same is this black and red colored one-legged Roberto Cavalli bodysuit, which gives her a fierce and bold look with black heels added as a power move. And if you look closer, the red curve embellished is actually a snake design, an infamous, iconic symbol of the Reputation era.
2. 1989 era outfit, from Glendale, Arizona, March 17, 2023
Taylor Swift's outfit choices really makes us believe that everything she touches turns to gold! Similar to the pop star's 1989 world tour outfit, her this year's outfit for the 1989 portion was a custom Roberto Cavalli two-piece set cladded with sequins of various shapes and sizes and long fringes.
3. Fearless era outfit, from Glendale, Arizona, March 18, 2023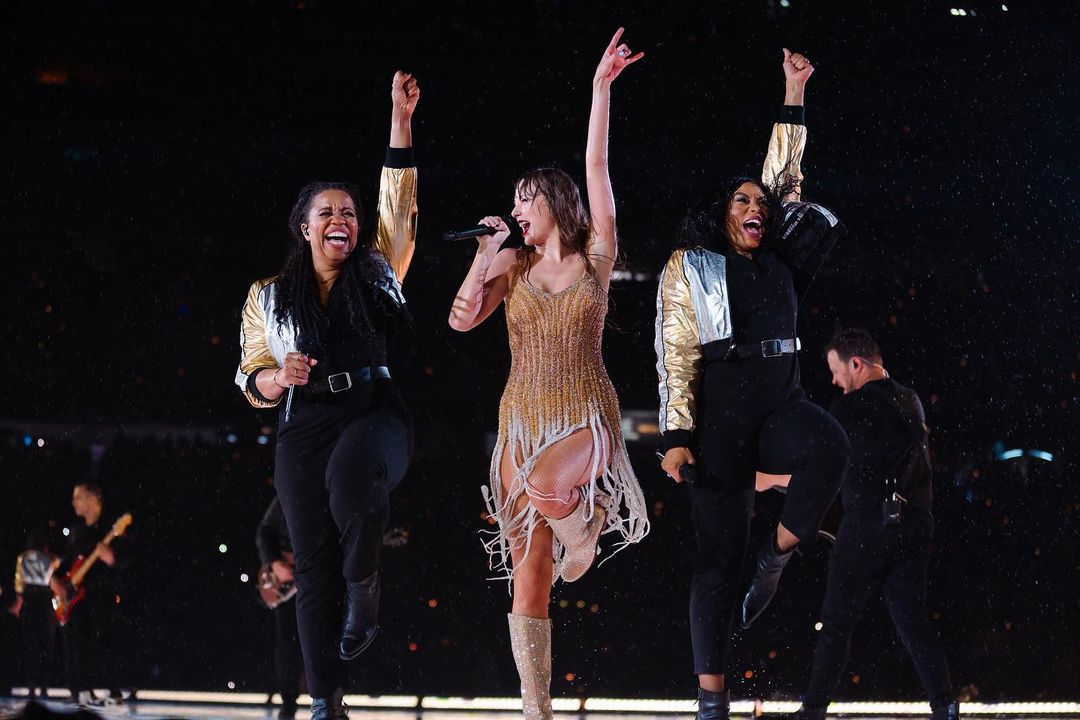 Taylor really danced in the rain, in one of her best outfits, fearless. The era which made Taylor seal the deal as a style icon and stage performer, made a comeback with Taylor in her shimmery bodysuit with silver fringes down her legs, designed for her to move around comfortably. This was a custom made Roberto Cavalli dress embedded with Swarovski crystals.
4. Folklore era outfit, from Glendale, Arizona, March 18, 2023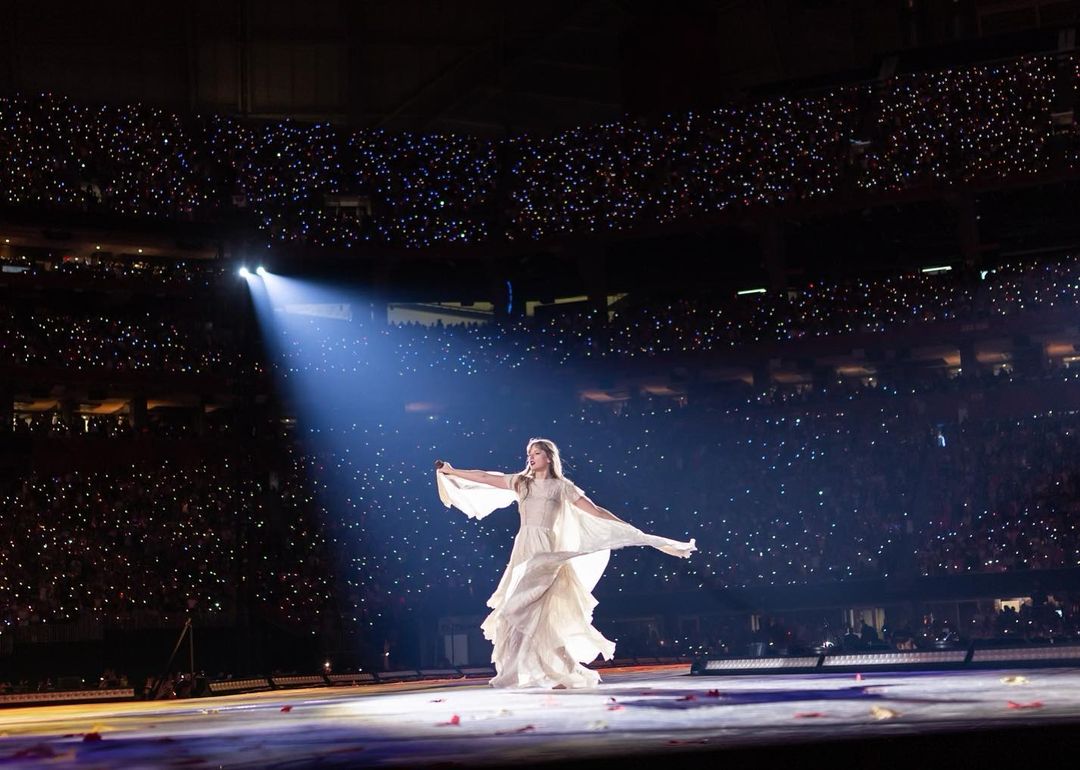 The chiffon Alberta Ferretti dress with beautiful curtain drapes and delicate threads, added elegance to Swift's expressions during the songs, matching the calm yet calamitous vibes that the album gives off.
5. Midnights era outfit from Las Vegas, U.S.A, March 24, 2023
For her latest album, containing some hits that had a long stay at the Billboard top 10, Taylor Swift opted for an Oscar de la Renta custom bodysuit, that is chic, striking, yet very comfortable to perform in, especially songs like Vigilante Shit. Swift had also added a garter to her thigh, complimenting her overall look.

6. The Man, outfit, from Las Vegas, U.S.A. March 25,2023
Taylor is sick of the double standards for men and women but she never lets us be sick of her outfits. Like, with this glittery Versace blazer thrown over her Versace bodysuit and knee high boots. Simple, yet gorgeous.
7. Enchanted, outfit, from Minneapolis, MN, May 24 2023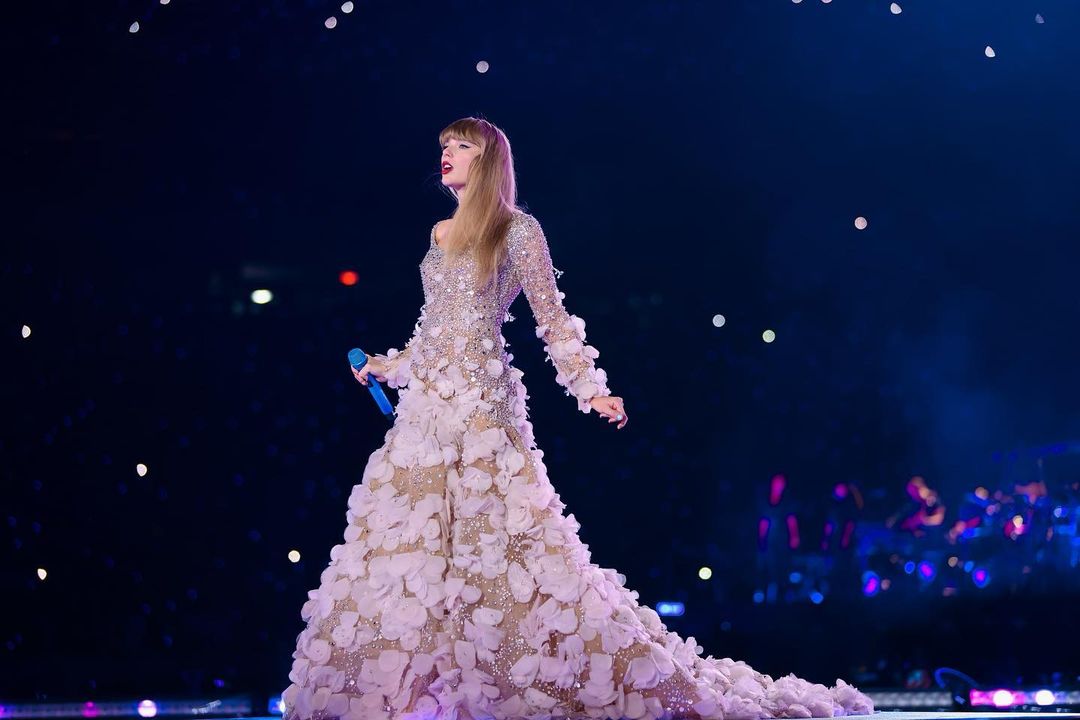 Just as Taylor might have been enchanted to see the crowded and enthusiastic audience, we were enchanted with a beautiful Ellie Saab Couture gown that Taylor had decided on to wear to play Enchanted from her album, Speak Now. The flowing purplish gown with flowers embedded, made Swift look spectacular.

The sensational pop star's outfit choices really add the spark to her concerts and makes us believe that even when bejeweled, she can still make the whole place shimmer.