10 Things Punjabi Girls Just NEVER Do!!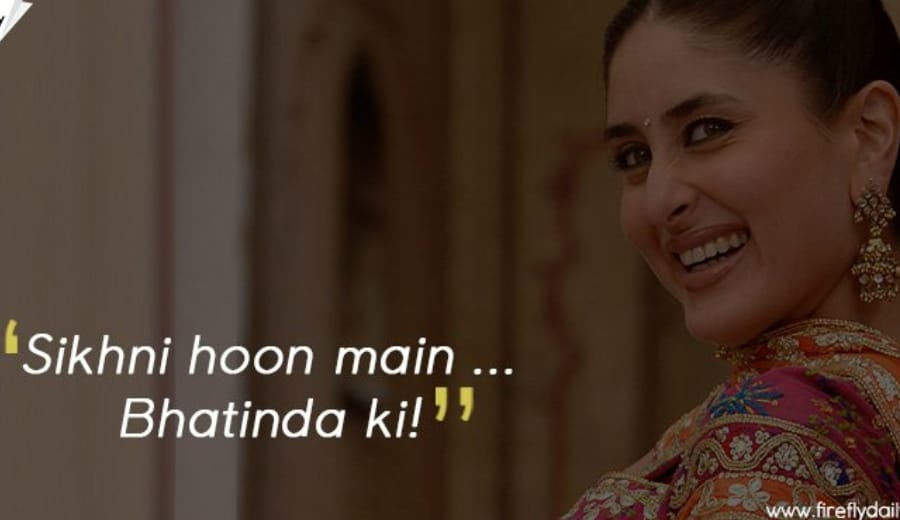 If you find any girl shouting while talking to her friend, bargaining for 'Parle-G' too, eating 'Kasam' more than 'Maggi', mind you, you are watching an original Punjabi girl. And, if you are not so lucky to find an entertaining Punjabi girl, you would really miss all of this!
Not bargaining: It's in my blood.
Who cares? We have the ability to bargain be it with a rickshaw wala or Mukesh Ambani.  
Stories: Out of stock.
We are the lady version of 'Chetan Bhagat' and news reporter at the same time.  
Dieting: What's that?
If you insist, I can diet with two gobhi ke parthe, butter and only one glass of lassi at the time of breakfast and how can I decide about the lunch, brunch and dinner while taking breakfast?  
Keeping silence: Is there any funeral?
 Let everyone know that I bought a bag of GUCCI which costs only 20% of my salary.  
Dance: Ever ready!
We dance in 'Baraat' like professionals, even on generator's sound.  
Saving: Next time!
We believe in two rhyming words i.e. party and charity.  
Not abusing: Building relationship.  
We don't use abusive words. These are the words which are bridging the gap between you and me and making our relationship stronger.  
Wear plain clothes: How down-market!  
We live everyday as our last day and make our fancy dresses enjoy too.  
Leave you lonely: We are buddies.  
We can also afford to crack jokes on ourselves and we can offer our samosa to you too, to just make you smile.  
Quit! Nah! Always positive.  
We love to have challenges. Doesn't matter we win or lose.  There is a different feeling of competing. It's a swag.    
————
ABOUT THE AUTHOR: This article is written by Abhishek Shekhar, our intern.