YO! YO! Who's the real Bimbo?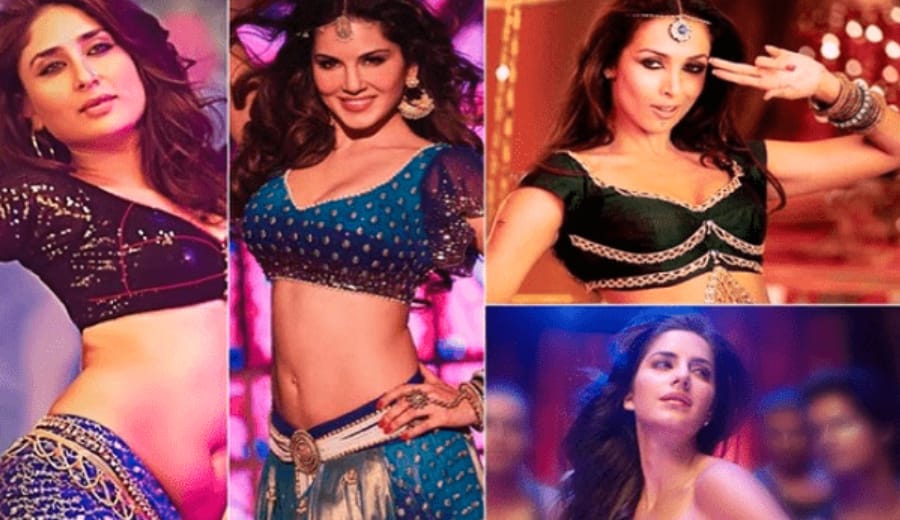 What could be a more decadent escape from the hustle bustle of life than jiving and singing aloud to the tunes of popular artists and latest "item numbers"?  Fans wait to see their favorite item girl in a new sultry look. It is so ironical that these artists, who take pride in being so independent, show their subservient side on screen. Actresses produce their bodies as objects for the audience. Young men don't adore "Kareena Kapoor" when she dances on "fevicol se", they adore the way she objectifies her body for them – "mai to tandoori murgi hoon yaar, gatka le saiyan alcohol se." Male singers like Pitbull, Honey Singh etc., use models in provocative clothing as eye candy for viewer's attention. Most of Honey Singh's songs are concentric to a common misogynist idea of women being inferior, dependent and corporeal – "blue eyes hypnotize teri kardi hai mennu, I swear choti dress me Bomb lagti mennu".
It makes me upset to see that our music artists are so creatively challenged that they cannot move on from the clichéd idea of materializing women. I can hardly find songs in which women are considered equal counterparts of men. Such songs endorse sexist ideas and influence the way both men and women relate to each other. Many young girls feel that the only way to gain a guy's attention is to look "hot" and girls who are not good looking or don't have a visual sex appeal cannot have boyfriends or fan following. At the same time many men feel that women are a means of pleasure and indulgence in life. They have become so fond of this idea that they get intimidated by any woman who is equally or more intelligent. They hence accept when it comes to girls, they only like "bimbos".
A few songs are just over-hyped when they are not truly sexist. Blurred Lines by Robin Thicke has been called an ode to rape by many of the bloggers. I don't really see it that way. The song is about a torrid man who expresses his sado-masochistic desires for a married woman who may or may not be interested in him. Thicke brings out a very anti- patriarchal idea that what must stop you from approaching the girl you like is her dissent not another man's authority. Many of you would not agree with me, but what I want to point out is eliminating promiscuity from songs won't help. Youth needs to see women as individuals who celebrate their sexuality and not as "creatures" who just surrender to a men's command. The whole concept of a bimbo is a result of sexism because women cannot be intelligent; they are a thing of beauty, such a joy for a man. Today's music artists are so alike, lacking innovation and yet attractive to their blind fans, so you can see for yourself who is the real bimbo.
      ———— About the Author: This article has been contributed by Aqsa Zaidi, our intern. Aqsa is a Botany Hons. Student from Hindu College, Delhi University. She feels it's her constant struggle and effort to understand and redefine independence and equality in its purest form through her writing . Believing in women and youth empowerment, Aqsa wants to induct the same in her readers.