What Salman Khan said has left every women stunned!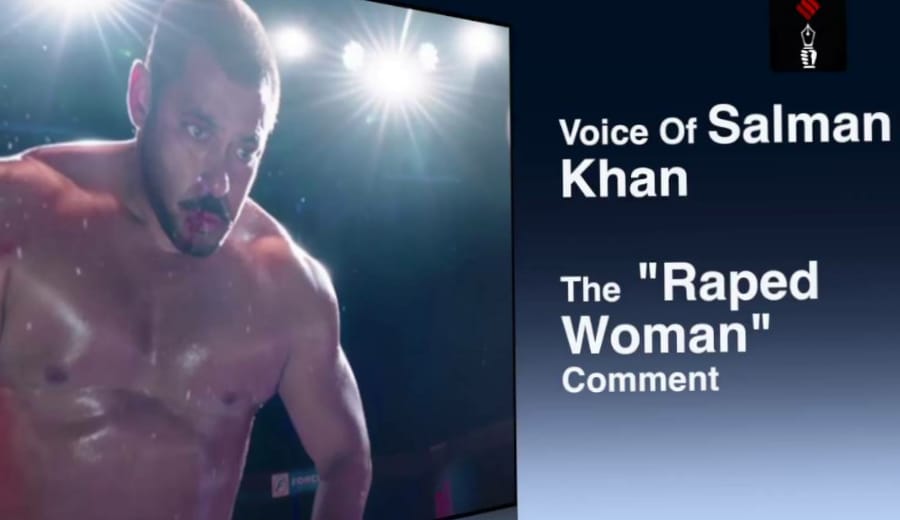 In an interview with entertainment portal Spotboye, Salman Khan was quoted saying, "When I used to walk out of the ring, after the shoot [referring to 'Sultan'], I used to feel like a raped woman. I couldn't walk straight." Yup, one of the India's most popular stars just compared a physically demanding shoot to a how a 'raped woman' feels. In a story that came out after this interview, it was said that it went 'unreported' that after making this comment, Salman immediately said, "I don't think I should have (pauses). It feels like the most difficult….I couldn't take steps. I couldn't take steps." That, honestly, doesn't change much. The fact that he didn't think twice before making such a statement shows just how ingrained rape culture in India is. His father, Salim Khan, has apologised for his son's remark, though Salman has kept silent on the issue so far. Users on social media were quick to point out everything that was wrong with the statement. Their comments also serve as an important reality check to the millions of fans who idolise the actor like nobody's business. "Idolise the right people."
You may like his character in a film but if you like his real life character something is wrong! Idolize the right people.#InsensitiveSalman

— Vishal Jain (@vishalofficial_) June 21, 2016
Know who else can't walk straight? Animals who've been shot & people who've been run over by cars#InsensitiveSalman pic.twitter.com/tlzTbmoRbn — BullBull (@DahiiBhalla) June 21, 2016
Salman Khan compares himself to a raped woman,just in case you were starting to forget that he's is an asshole #Sultan

— Fatima Tassadiq (@fatimatassadiq) June 20, 2016
"I never quite understood the worshipping and idolising of this self-assuring 'being human'."   Keep your mouth shut!
Time and again it is said that Salman Khan should keep his mouth shut. He opens it & he puts his foot into it. Pathetic rape analogy. — Vivek Sharma (@TheVivekSharma) June 21, 2016
Sad truth?
Ofcourse Salman Khan can get away with a rape joke. He got away with murder and domestic violence, this is nothing. — Ripper (@Ace_Of_Pace) June 21, 2016
Undermining the horror.
#Rape is not just physical.lt takes away all of pride of who goes through this horrible crime.What rubbish he is talking #InsensitiveSalman — Anjula (@Anjala1973) June 21, 2016
Will Bollywood take a stand?
Haven't seen a single tweet from Bollywood over insensitive comment of #InsensitiveSalman. Such a terror of #insensitivebhai. — jainendra joshi (@Jainendra_Joshi) June 21, 2016
And yet there are those trying to justify it! The Man who never allowed his heroine to show skin in his movies is being targeted for being insensitive towards women #SalmanMisquoted — Lafanga (@chupbesaale) June 21, 2016