Make her the guardian of the sky; the guardian of our nation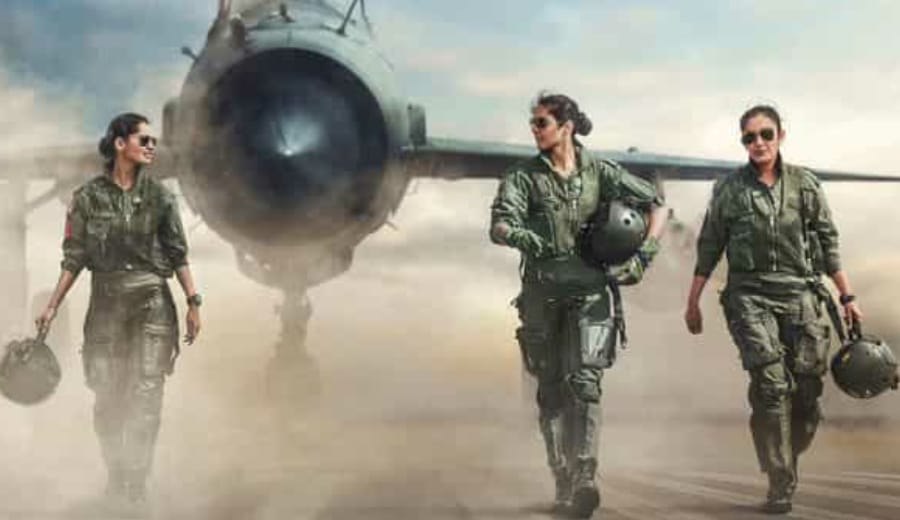 Whenever we talk about 21st century then we pronounce that men and women are considered equal in all aspects. Women are capable of matching their steps with men in every field of occupation. We proudly proclaim that women can successfully outshine men but there are few exceptions where we fail to justify our own proclamations. One such exception that comes into my mind is that of the IAF (Indian Armed Forces).
Going by the facts, it is believed that women are capable of bearing any pain for a longer duration when compared to men, women are more patient than men. IAF, one of the premier air arm force of the country that serves to secure Indian airspace and conduct aerial warfare during a conflict also has tough selection process which puts the candidates under hostile conditions to come out as a strong guard of the sky so if we technically believe the facts then women must be able to survive such hostile conditions for more time when compared to men. But here comes the crux. It has also been proven by the same Science that women are not capable of coping up with high level of tension and stress. So the IAF rules out women from its major missions.
I remember when I was studying in 9th class; I went on a field trip from my school. They took us to the Air Force base in Ozhar (near Nasik in Maharashtra) where the concerned staff showed us a MIG fighter plane and gave us a description about its technical issues. One of my classmates asked him if she could drive such a plane if she became a pilot  to which he replied that "women pilots are seldom allowed to fly fighter planes and the highest that a female pilot can be appointed is to be a cargo pilot, especially at war times. He said that women are considered incapable of dealing with the mental and physical trauma of war times."
When it comes to other social issues such as domestic violence and other horrible crimes against women, why are women expected to bear all the injustice and pain? But when we talk about the prestigious Indian Air Force then we think about smart and brave officers, women seem to be out of the picture. Women officers are not very much encouraged for international missions and are seldom offered to participate in secret missions as they are kept limited only to the local and national issues. But at the same time, how many women are encouraged for the same? How many women are raised up to become an Air Force Officer ? How many parents like their daughters to be a part of it?
As we talk about the thin line between a man and a woman, we also talk about the change that needs to come up amidst their job roles and responsibility towards the nation . A woman cannot only be the guardian and nurturer of her family as she needs to fulfill her duties as a strong fighter. Women must be motivated and encouraged towards joining the Indian Air Force. We must increase the number of female cadets in the IAF and promote them to the important missions which will be the source of inspiration for other women. Also, IAF must create awareness about the need of women in aerial warfare by which more women will step out to join IAF and serve as a responsible citizen. In few words we could just say-
'Make her the guardian of the sky; the guardian of our nation'
————–
About the Author: This article is contributed by Neha Thakur, our Intern.