Lack of Hygienic Public Toilets for Women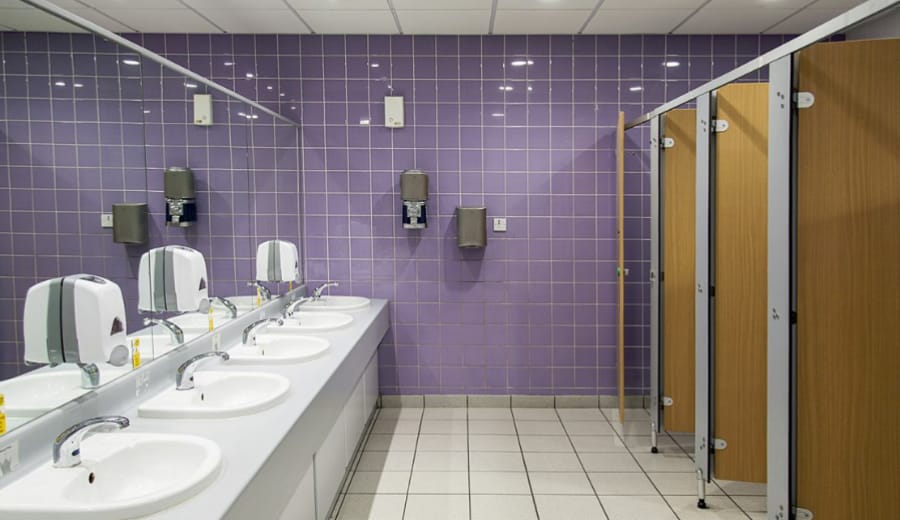 While browsing through some news material on internet, a few days back, I got stuck at a slogan given by a political leader last year that said, "BUILDING TOILETS AHEAD OF TEMPLES". Before I could draw some head and tail out of this, I was reminded of an incident which forced me to think of this serious matter. Very excited to go back home after around 2 months of college in first year, I boarded a bus taking along a lot of eating stuff and cold drinks. After two to three hours of journey, when the bus stopped for refreshment, I felt an urge of relieving myself. So I stepped out looking for a public toilet and was able to locate a 'sulabh shauchalaya' nearby. As soon as I entered that stinking place, I was forced to rush out after seeing its condition. From that day onward, I decided to refrain myself from drinking water on the way and make sure that I do not drink water before leaving home.
I am pretty sure by now you all might have been reminded of such an incident too. It's pretty obvious because even after the celebrations on International Women's Day( hope I am wrong), the issue of clean public toilets for women still seems to be hiding somewhere, away from the eyes of ministers, bureaucrats, etc. Wait, wait, the worst part is yet to come! Think about a village scene, and you will be shocked to know that like men, women too need to resort to relieve themselves out in the fields and on top of that, they even have to sometimes endure taunting and sexual assault. Eww, isn't it? I wish I would not have included this fact in my article, but I too had no other way to bring out the sensitivity of the topic. This is what the actual situation is. And even if you argue that, it's better to go out for those stinking toilets only, then let me also remind you of that most frequently used word, 'RAMPANT CORRUPTION' and public toilets too are no exception. Where on the one side, men are allowed to use them for free, women are regularly charged for that, even after a regulation saying, you can't.
The issue in not a mere matter of dignity and safety of women, but also related to healthcare. And this is a matter in a country where three eminent women are at the helm of political leadership!! We don't want to entice any political issue here. All we want is a change. What India needs today is toilets that are built to last clean for long, though I know the idea of portable toilets is too far to be achieved right now, but let's keep our fingers crossed for that! Let me make it clear, I am not talking about the REUSABLE Female Urinals, since everybody cannot afford them! I am talking about portable toilets, also known as temporary toilet which are used at construction sites or large gatherings.
———— About the Author: This article has been contributed by Muskan Arora, our intern.