Jimmy Choo Founder: Feminism means Equality!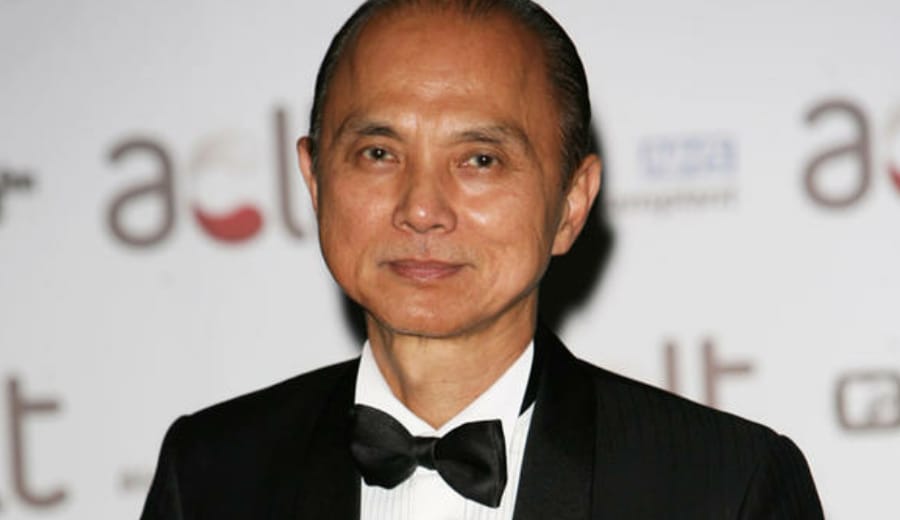 Tamara Mellon, the founder and former creative director of Jimmy Choo recently told about her new book in an interview- In My Shoes: A Memoir and also managed to give her insights on what it means to be a successful woman in business and what feminism means to her.
She is 46 now, but to put things into perspective, she was only 27 when she founded Jimmy Choo, one of the world's biggest luxury brands, and back then the thought of powerful women running the ship was less common than it is today. Needless to say, the challenges she faced, despite huge success, have made Tamara the feminist today. And she wants everyone to know why the very word has different meaning in the modern world, than it did when it first came about in the 1970's. Fun fact: Tamara's father co-founded Vidal Sassoon, so she has some family history with successful beauty brands already running through her veins.
"Am I a feminist? Absolutely. The problem is the media men of the 60s set the definition of feminist as someone who hates men and wants to cut their dicks off. And that's just not true." Her memoir details her career to business super-stardom, the business split with Jimmy Choo himself, the split with her husband, and the eventual decision to split with the brand after 15 years at its helm. The book does not mince words, and neither does Tamara. She is an outspoken advocate of what she experienced because she wants to help other women. "I found it difficult to find my voice or speak up in certain situations and I think that many, many women have this. Even women who are really successful suffer from imposter syndrome – we don't have the internal self-belief that men have… but now I've got to a position where I can speak up and I think that any woman who has got to that position should speak up and pull other women up behind us." She particularly feels that being a woman meant she wasn't listened to or respected, and that her opinions on the future of the company were dismissed. "It's a general attitude, a lack of respect for women. You get discounted and diminished and there's a 'we know best' attitude… and we're afraid to speak up in case we're labelled 'difficult to work with', a 'diva' or my favorite one, 'not a team player'."
Tamara goes on to talk about how she had to fight had not just to be a pretty face fronting the company, but to be taken seriously as a business woman and a hard worker. It is unfortunate many women have to go through this. No matter what, we are scrutinized for our looks and it takes many years of consistency and persistence to show others that they aren't there to just be "looked at". Learning what she has, and now being in a respectable position means she has the luxury of creating a better space for women in business with the decisions she makes in her own career. Today she runs her own brand, Tamara Mellon, a luxury lifestyle brand of ready-to-wear shoes and handbags. She talked about some new charitable ventures with her own brand in an interview withGoogle. She is starting a foundation to support women's rights, especially relating to gender discrimination and equal pay because of her own experience in the workforce, as well as creating initiatives to end sex slavery. For someone who was the only female board member in a brand she created, she ain't doing too badly when it comes to making something good out of a possibly negative situation! Tamara wants to make sure she's bringing more women up the ladder and she's going to evaluate all the external companies she works with. If they want her business then they need to make sure they've got a senior woman involved in the business otherwise they can move on. Great move! And what a great way to leverage her position of influence to benefit our gender! "I was 27 when I founded Jimmy Choo… I had no idea of the challenges I was going to face being a woman in business…. at first I thought, 'Is it me? Is it a personal issue?' and then I realized as I got older that this is an issue for all women not just me." "The definition of a feminist is someone who wants equal. That's all it is, it's equal. And there's nothing wrong with asking for equal." Women like Tamara have fought hard and worked even harder so that future generations of female entrepreneurs can have opportunities that didn't exist decades ago for our mothers and grandmothers. But there still needs to be more awareness of feminism in the workplace, meaning when we get in a position we can help out the sisterhood, we should do it. Not just to fill a quote or tick a diversity box, but to genuinely encourage and support young women in the choices they make and help them create amazing futures for themselves. Sure it will be hard, but anything worth having doesn't come easy. Like Tamara says, don't be afraid to ask, and more importantly, don't be afraid of whatever and whoever you may be up against.       ———— SOURCE: GirlTalkHQ