I'm a Lesbian: Why does the world care?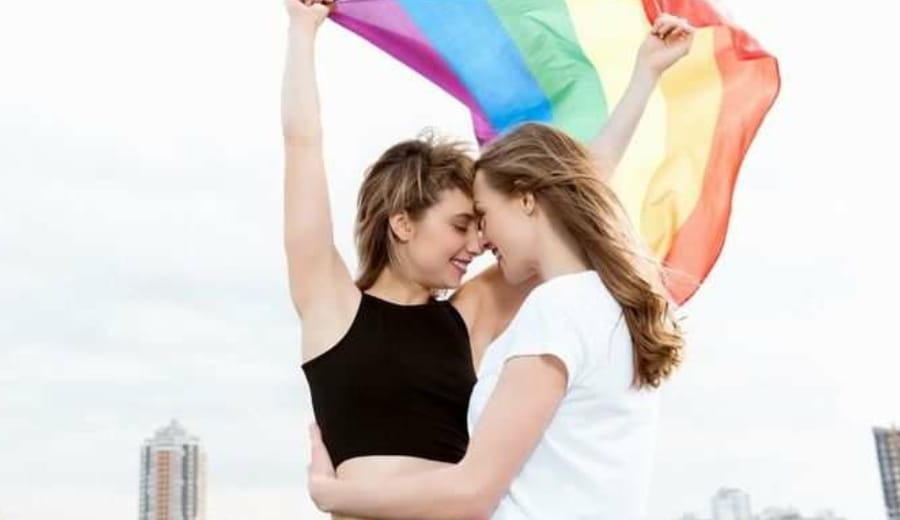 "I am a rare species, not a stereotype"– Ivan Coyote Is sexuality the only way to define a person? Why are insulting questions being raised against the people of diversified sexual orientation, on a regular basis? Why are they subjected to hatred and exclusion from the society? Why this apathy towards the homosexuals? This kind of attitude leads to negative ethnocentrism. And people taunt homosexuals even without knowing the intricacies of the issue and without knowing who is a lesbian, gay or bisexual? So firstly know the basic definition of a lesbian: "A female homosexual, a female who experiences sexual attraction to other women".
Even when the whole world is trying to reach a consensus on this issue, some countries belonging to Middle East as well as our very own country, India, are going the opposite way by claiming to remain in their orthodox mind-set on such issues. India, a democratic country, is compelling individuals to believe that it's against the values and traditions of religion and therefore brands it as a sin. When the Supreme Court itself overturned a landmark decision of the Delhi court in 2013, which decriminalized homosexuality in India, it revealed the general mentality of the Indian society. Such decisions are in direct violation of the fundamental rights. But what can we do? We live in a country which give us rights but does not allow us to exercise them. Even religion portrays homesexualism and it is evidently seen in the manuscripts and monuments such as Ajanta and Ellora caves; also in the historical texts such as "The Kama Sutra". But still people prohibit it claiming it to be anti-religious. Why can't the laws be changed? Why can't we truly follow the principles of Liberalization, Globalisation and Modernization? But it's really heartening to see that there are some groups, individuals and organisations, which are working on such issues.  I'm proud to name a few such activists: late Rituparno Ghosh, Vikram Seth, and Lisa Ray who worked and are working on such principles and ethics to support the cause. And even political parties such as Aam Aadmi , which openly supports this cause deserves appraisal. The commendable work done by the creative minds behind India's lesbian and gay magazine called "Pink Pages" is really path-breaking and appreciative.
But till date, the plight of an Indian lesbian is the same, like this: I wish for a liberated world, Where I can walk hand-in-hand with the person whom I love. I am a woman, and she is a woman! I am a lesbian, and she is a lesbian! We both understand and love each other. Then, "Why Does the World Care?"         —————– About the Author: This article is contributed by Manvendra Singh, our intern.