End The Shameful Trend Of Eve-Teasing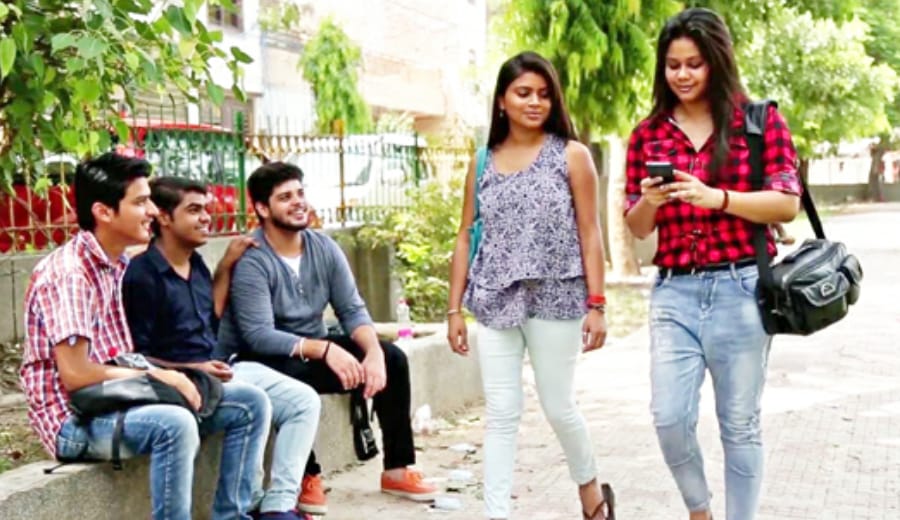 Grimy stares, tricky whistles, vulgar gestures, buzzing lewd songs, passing filthy comments and groping! Yes, eve teasing will take any of these forms. The ways in which offenders will harass a lady is unquestionably endless. It prevails everywhere—be it malls, metros, buses, schools or workplaces. In India, almost every woman must have faced it at some point in her lifetime. It ranges in severity from sexually redolent remarks to groping. Usually the victims are held in charge of eve teasing for eliciting such uncouth behavior with their scanty clothes, however the sad truth is that even a woman clad in 'burqa' is victimized. Even if girls wear short skirts it doesn't provide men the license to harass them. With none coming to their rescue, Indian women are learning to tackle the situation themselves—they avoid walking in the dark, they don't cross isolated areas, they learn martial arts and they carry pins, chili powder, pepper spray, Swiss knives and other defensive weapons to guard themselves. Although some brave women confront the harassers and they even hit them at times, most of them wish to remain silent and conceal their bitter feelings of embarrassment. It is not that they are scared to hit back, rather they try to avoid getting identified and they think it would aggravate the situation. A woman's silence merely encourages the harasser, so victims must be bold to raise their voice immediately. The sense of shame can make sure that the criminals never resort to such a crime. Young girls don't confide it to the elders thinking that it will only lead to restrictions. Parents must speak to their daughters and encourage them to be daring and they ought to conjointly teach their sons to not indulge in such cheap acts. Mothers should teach their sons to treat girls with respect and if fathers treat their wives with all respect, their sons can automatically behave likewise. Obviously, family values play a very important role over one's character and deeds. The general public must come to the rescue of such victims, immediately. Stern follow-up by police would be fruitful. The family of the victim and the society ought to support them instead of accusing them.
Women's empowerment and education is the key to eradicate eve teasing. The co-education system is appreciative as it allows girls and boys to socialize freely making them to respect each other's individuality right from childhood. The solution lies in changing the outlook and promoting morals and values in our education system. Eve teasing has to end. Girls deserve respect and they have the right to live freely. Independence is their birth right. Our lack of conscience has led to the loss of many lives, but not anymore. This shameful trend must end.
—————–
About the Author: The article has been contributed by our intern, Nandita Verma.