Deepika Padukone Receives Flak On Social Media Over Her Chhapaak 'Looks' TikTok Challenge Video
The Chhappak Actress, Deepika Padukone has always been in the limelight for all the good reasons and is considered to be one of the most sensible people in the movie business.
She is strong, someone who has always been outspoken about her views and opinions, and has admirable motivation within her. Featuring in the listings of the nation's most popular personalities, she is one of the highest-paid actresses and also a renowned producer. However, this time she has been under the spotlight for a while now for an entirely different reason.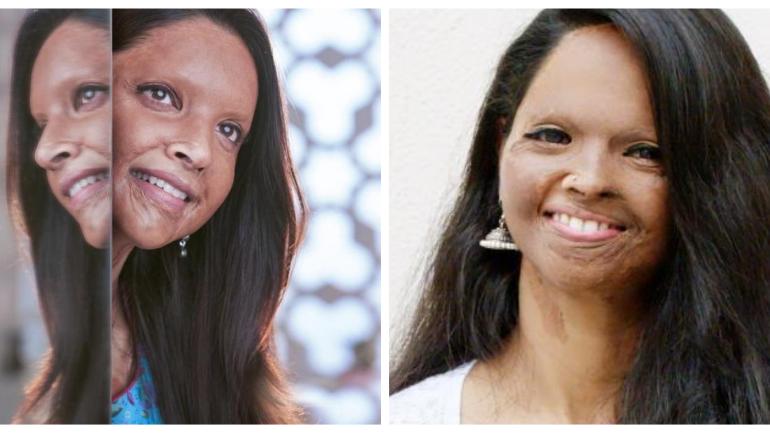 She has recently astonished everyone by showing up at JNU standing in solidarity with the protesting students when the entire country was questioning the deafening silence of Bollywood over the CAA & NRC protests. Her gesture has resonance far beyond the mere fact of her showing up at JNU as she extensively helped focus media and therefore, public attention on the issue. Being the only A-lister from Bollywood to come out in the open and take a stand, she has proved that she is a lot more than a glamorous appendage to the heroes of Bollywood.
Now, she has once again attracted controversy for allegedly turning her Chhapaak 'look' into marketing stunt — a TikTok challenge video. The actress is playing the role of an acid attack survivor in Chhapaak. One of her TikTok influencers tried recreating three of her looks from the film's poster which she uploaded on social media and has received massive backlash over it.
So "Acid Attacked Face" has now become challenge now. This is the worst kind of a promotion by @deepikapadukone. Shame on you
pic.twitter.com/gNu1odAxVT

— Shash (@pokershash) January 18, 2020
A Twitter user wrote that the actress has been ignorant of the trauma and has solely focused on endorsing a makeup challenge. He believes that she doesn't understand the gravity of the sufferings of these survivors and that it was merely 'a makeup look' for her. People have been calling it 'just another publicity stunt'. Moreover, hashtags like '#boycottchhapaak' have been trending on social media after the actress' visit to JNU.
Acid attack Make-up ?? How low it can get ??

Shame on you !! @deepikapadukone

— Srikanth (@srikanthbjp_) January 18, 2020
The audience has given the movie quite rave reviews and has loved her portrayal of an acid attack survivor called "Malti". She has deeply unsettled her fans by calling Malti's look like one of her top favorite looks of all time. She is more under the radar because she openly challenged a make-up artist on TikTok to recreate it as well.
Fans are saying that she has ridiculed survivors with PR stunts and TikTok challenges, finding this unacceptable and feel that this is a mere mockery. Her promo is being described as 'ghastly' and 'insensitive'. They emphasized the fact that how her make-up can be wiped off but it is the victims who are scarred permanently.
'Alas, you lost the plot', fans said to Deepika Padukone. An 'acid attack face' should never become a challenge for mere entertainment but is it entirely possible that it was about recreating the aesthetics of a particular look. The actress is yet to publicly comment on the issue, but having said that, "words once spoken cannot be taken back".
————
ABOUT THE AUTHOR: This article is written by Apoorva Vardhan, our intern.