All-Women Village Council doing wonders in a village in Gujarat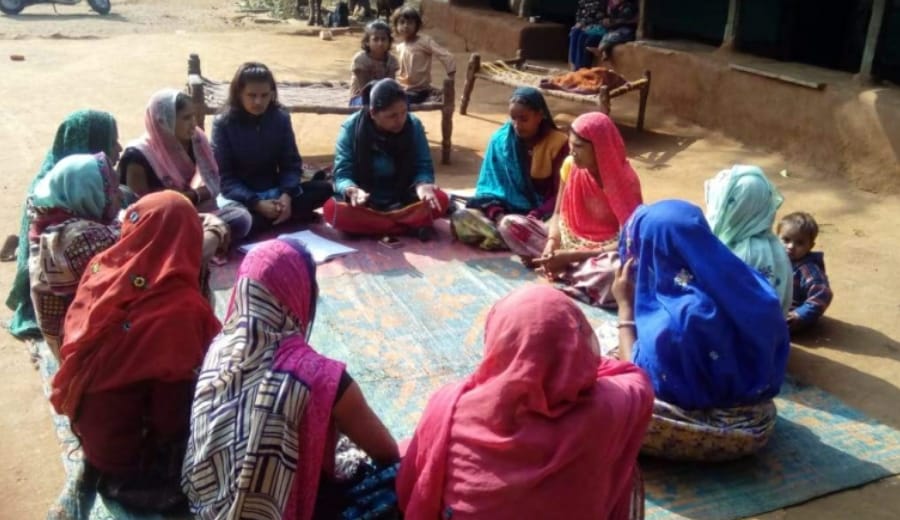 The all-women Gram Panchayat of Sisva village in Gujarat's Anand district consists of 12 members, all in the range of 21-26 years. These women have become increasingly popular for the sort of tasks they have undertaken in their village. They have brought an end to open defecation, helped in providing clean water, and even installed solar power lights, to name a few of the many things. This team consists of Hinal Patel as the head of the group who is a nursing graduate. Radha Patel, Nisha Patel and Viralben Sarvaiya are some of the other members of this group. This group consists of both working-women and women students who make it a point to meet weekly and discuss the problems that the village people face. Since the last four years, these extremely capable women have been executing sound development agendas for the village of Sisva.  The village of Sisva, like a number of other villages in Gujarat, has decided to opt for a Gram panchayat constituted as per guidelines of the Samras Scheme. This particular scheme was introduced in Gujarat to popularize the concept of governance by consensus. This scheme enables a village to choose its Gram Panchayat through mutual consent rather than elections. After being chosen, the Panchayat is given financial help, for the development of the village by the state government. Hinal was interested in bringing about a change in the village from a very young age itself. As she went on talking about her dream of transforming the village, she managed to inspire a number of other girls in the village too, who decided to add their voices to the movement as well. The village elders also did not think twice before putting this responsibility on these young girls, as they had experienced women representatives in the past too.
This group has certainly undertaken a number of tasks in the village, which perhaps no other panchayat has managed to do in the past. They had a number of challenges in front of them in the beginning. They had a number of tasks that they had to find a solution to like putting an end to the problem of open defecation, building proper roads and finding a solution to the safe drinking water crisis. They managed to establish a Reverse Osmosis (RO) water plant in the village to provide safe drinking water to the villagers. They introduced other public utilities too, which have improved the health situation of the villagers. The roads in the village have been paved and properly cemented with solar-powered streetlights to keep the streets safe after dark as well. They are certainly far from achieving everything on their wishlist for the village. However, they are working towards many things currently like creating a website which will transform the village of Sisva into an e-village. They want to set up a higher education institution as well for the village students so that they don't have to travel afar for pursuing higher studies. There have always been prejudices against women panchayat members and they have been considered by many to be "weak" and "incapable". But Hinal's team is certainly far from such adjectives. They are very normal girls who have taken up an extraordinary task of transforming their village into a prosperous and self-sufficient area.       ———— ABOUT THE AUTHOR: This article is written by Sayesha Bhattacharya.