Acid Attack: Scars On India's Face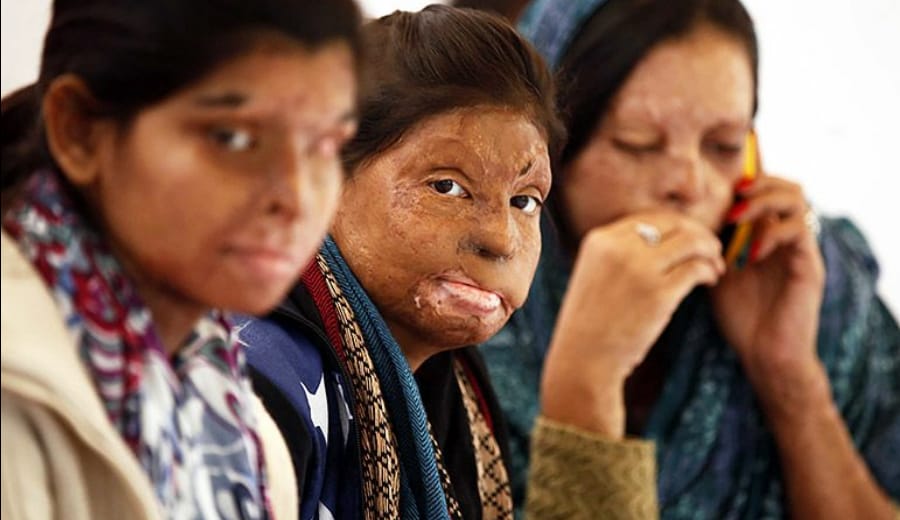 If you can't get her, leave her with scars; that will make her unsuitable for someone else! Perhaps, this is what men think when they attack women with acid. Acid attack is one of those crimes against women that is on the rise in South Asian countries like India. Also called as acid throwing or vitriolage, it is a form of violent assault defined as the act of throwing acid or a similarly corrosive substance onto the body of another with the intention to disfigure, maim, torture, or kill. 21 year old, Shabana Khatun was forcibly made to drink one bottle of acid by the family of her boyfriend, who watched the whole episode silently. Injuring her internal organs, the acid left her in such a condition, that she cannot eat anything solid since then. With the main trial pending, her offenders are yet roaming free. Sonali Mukherjee suffered the same fate for confronting the neighborhood boys who stalked her. She expected it to end as a street squabble, unaware of the fact that her protest could hurt the pride of the boys leading them to take an extreme step for teaching her a lesson. They spilled acid on her at night while she was asleep. All the offenders got bail after serving three years of jail though the sentence was of nine years! They roam free today, while Sonali is just being assured of justice.
Haseena was attacked with the same weapon by her boss for resigning and finding work somewhere else.  On May 2, 2013, Preeti Rathi became another victim of this heinous crime. The attack fissured her internal organs, leaving her breathing on life support system. A month and a half later, she died.  On January 17, 2014, nine months later the incident, the alleged neighbor, jealous of her career growth was taken into custody. The acid burnt 64% of Haseena's body. Shabana cannot sit or eat properly today. She needs a number of treatments including plastic surgery. Sonali had undergone 25 surgeries just to look human again. Plastic surgeries are no miracle as presented in movies! There are several other women who have suffered the same fate. At least 72% of the reported attacks involve women, which clearly exhibits the gender aspect they have. The acid is being used by men as an economical armament to take vengeance for a no they could not take or dowry demands that were not met.
The agony of such survivors has no end. The costly treatments leave them struggling in distress and poverty. After the Delhi gang rape of December 2012, India for the first time recognized acid attack as a separate crime restricting the sales of the cheaply available acid. While Bangladesh has a separate law for acid attacks since a decade, India is yet to make commendable changes in the system.  Nothing is going to change till the laws are implemented rather than being printed on paper.
———— About the Author: This article has been contributed by Srishti Raj, our intern. Srishti is a student of Computer Science & Engineering at KIIT University at Bhubaneswar. She is an avid reader and a keen observer who yearns to see a change in the society.