A Girl's Guide to Moving Out of Town
The first step towards independence usually begins with leaving our home that protected us from this "crazy stupid world" and finding a place and most probably a livelihood that defines us. Especially, in today's world, as people migrate to gain access to a world-class education and better job opportunities. Some may leave their home for just a few months while others may never come back. Maybe they have to share a small living space with a lot many people or maybe they get a nice house of their own.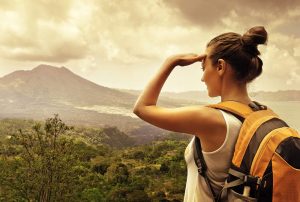 But, no matter what it is, for how much time it is, we do require some advice while taking the big step. So delve into this guide and ensure that you are ready to fight the world on your own.
Get a job or a source of income – Yeah, yeah I know money is not everything. But, trust me on this money is definitely something. Especially, when you are so hungry that you won't think twice before stealing. Also, don't forget to save what you earn for a rainy day. Maintain a balance.
Good Friends – It doesn't matter if you had a bad day or if you're penniless, sometimes all you need is a shoulder to cry on or someone to hold your hand and ensure you that everything is going to be okay. So, hold onto them and make them feel important because they are the ones who are going to hold your hand when the shit hits the fan.
Utilities – Guys, if you have never paid the electricity bill or filled your Netflix subscription, get ready to do so. Get yourself a working and cheap internet connection and ensure your phone is recharged – especially if you are going to spend a lot of time traveling.
Know your neighborhood – Find the nearest grocery store, petrol pump, and some cheap eateries. Locate the police stations and bus stands in your area. Make yourself familiar with the transportation system of your area. Learn to use Google maps smartly. Trust it, but not more than yourself.
Learn to cook – If you have never set your foot in your kitchen, now is the time. I am not asking you to become a Michelin star chef but learn enough to take care of yourself. And before you ask, no, you can't survive on maggi.
Start cleaning after yourself -Yup, the most annoying thing about moving out is that you have to everything by yourself. Laundry, dishes, your room, everything. So, if you have never picked up a broom in your life or if you have never cleaned the dirty dishes, now is the time to get started.